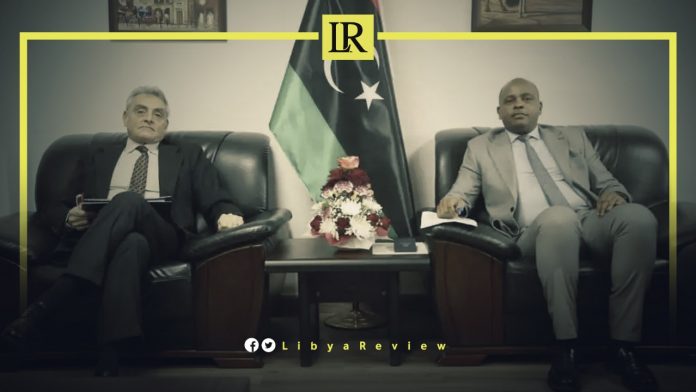 On Tuesday, Libyan Undersecretary of Foreign Affairs, Omar Keti met with Italian Ambassador to Libya, Giuseppe Buccino in Tripoli. He called on Italian companies to return to Libya, and resume their stranded mega projects.
Keti stressed the need to resume projects such as the Coastal Road, connecting eastern and western Libya. As well as the rebuilding of the Tripoli International Airport that was destroyed during the civil war in 2014.
During this meeting, the two sides reviewed the latest preparations for the second meeting of the, Libyan-Italian Joint Committee next month. Several memoranda of understanding will be activated in various sectors, the most important of which are electricity and transportation.
Keti also demanded that Italy play its role in assisting Libya in combating illegal immigration. Especially amid expectations of an increase in the number of migrants, as a result of the unstable conditions in countries of origin.
In April, Italian Foreign Minister Luigi Di Maio said that Libya needs the support of Italian companies to invest and rebuild the country.
"Libya now has a unified government that tells Italy that the country has money from oil revenues, and it wants Italian companies to build highways, airports, and invest," Di Maio said.
Libyan Prime Minister, Abdel-Hamid Dbaiba said at the plenary session of the Italian-Libyan business forum held in May, "It was a tough decade and we need the support of Italy and all countries. Italy and Libya have always cooperated historically, Eni is one of our largest oil partners."
"Our goal is to increase the trade exchange between the two countries. We need to rebuild schools, hospitals, and basic infrastructure. We want to return to the production of 3-4 million barrels a day, and re-launch sectors of the economy. Of course, the best partner is Italy," Dbaiba noted.
"We believe that the support that Italy, and the European Union provide for the management of illegal migration is very important," he concluded.