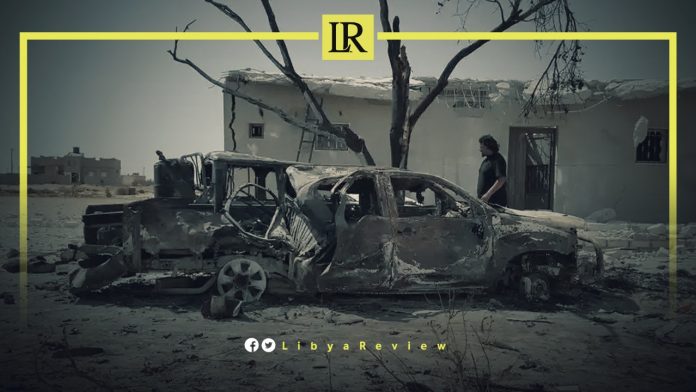 On Thursday, the Fezzan Municipal Council hailed the sacrifices of the Libyan National Army (LNA) in fighting terrorist groups in the south of the country. Especially in the Jabal Asida area, 80km from the municipality of Al-Qatrun.
It added that four military personnel were killed in Fezzan, and many others wounded during the violent clashes against IS militants in southwest Libya.
In a statement, the council strongly blamed the Government of National Unity (GNU), for the lack of support for the LNA forces, in addition to the suspension of their salaries.
It also warned against the escalating activity of terrorist groups in southern Libya, and its repercussions on the country's national security. It called on the GNU to "provide the necessary support for the LNA to deter all terrorist attacks seeking to destabilise the country."
The statement also called on the GNU, the United Nations, and the international community to assume their responsibilities to confront the threat of terrorism, regionally, nationally, and globally.
In a statement, Libya's Interior Ministry said that the militants killed three Libyan security personnel near the Jabal Asida area, west of Al-Qatrun. The attack, some 700 kilometers (430 miles) south of Tripoli, "targeted a patrol of the Umm Al-Aranib Martyrs' Brigade, killing three of its members," the ministry stated.
It added that government forces had killed four militants, and destroyed their vehicle. A search is underway for other "terrorists" who had fled. The ministry said that the IS-affiliated groups that have appeared in the southwest of the country are seeking to destabilise the security situation, and intimidate residents.
On Monday, IS forces claimed an attack on the same brigade, in the same area a week earlier, killing two members.
The Umm Al-Aranib Martyrs' Brigade is largely made up of members of the long-marginalized Tebu ethnic group.
A political crisis in the wake of Muammer Gaddafi's overthrow saw the oil-rich country split between rival authorities in the east and west, and the disintegration of security apparatuses. This created fertile ground for jihadist groups like IS to take root.
A myriad of armed groups and human traffickers have taken advantage of the chaos to gain a foothold in the North African country.