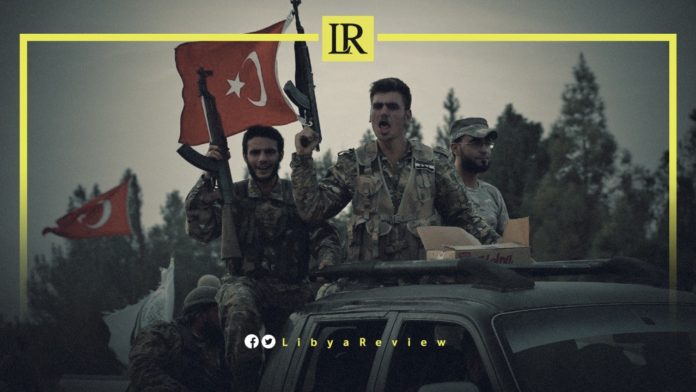 On Sunday, the Syrian Observatory for Human Rights (SOHR) revealed that a new group of Ankara-backed Syrian mercenaries will be sent to Libya in the upcoming days.
The SOHR's sources added that the majority of the mercenaries were in Libya months ago and were repatriated during the back-and-forth transfer operations.
They noted some of the mercenaries who will be sent to Libya have paid their leaders $250 to make them travel to Tripoli.
On January 27th, the SOHR reported that Turkish forces cancelled the flight to repatriate a group of mercenaries from Libya to Syria through Turkey.
According to the SOHR's sources, the Turkish forces in Libya ordered 250 Syrian mercenaries of Sultan Shah Suleiman (Al-Amshat), Al-Sham Legion and the 9th Division to prepare to return to Syria. However, the flight was delayed until further notice due to a snow storm at Istanbul airport.
Last week, the SOHR reported that the Turkish government intended to maintain employing mercenaries, despite international calls for all foreign forces to withdraw from Libya.
An estimated 7,000 Syrian fighters are believed to remain in Libya, according to the SOHR.
Notably, on the 10th of October, a new group of 100 Syrian fighters had been repatriated to Syria. This coincided with the back-and-forth transfer operations of mercenaries. The group also contained fighters who were transported to Libya in 2019, the SOHR said.
Libyan Foreign Minister, Najla Al-Mangoush told Reuters in October that some foreign fighters have left the country. This comes as the government seeks to mobilise international support to withdraw the remaining forces.
The ceasefire agreement between Libya's warring parties called for all foreign mercenaries to be withdrawn within three months of its signing in October 2020.