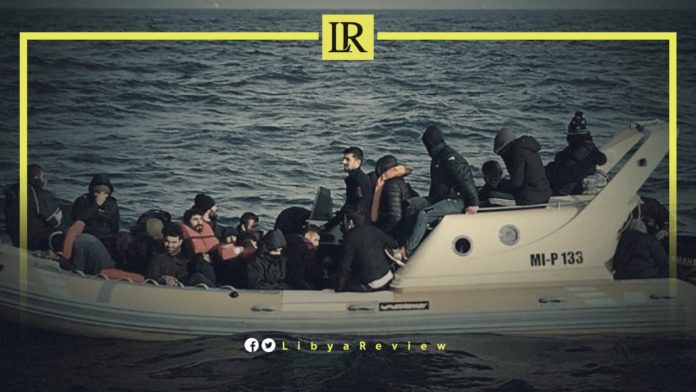 On Sunday, the Stability Support Apparatus (SSA) announced that it had managed to rescue nearly 500 migrants. They were rescued from wrecked boats in the Mediterranean Sea off the Libyan coast over the last two days.
In a statement, the SSA said that this is part of its continuous operations to secure the Libyan coast and prevent the flow of boats.
The apparatus also indicated that more than 200 people died, either by drowning or due to hypothermia.
The SSA added that the rescue operations were launched from the areas of Harsha, Al-Matrod, Surman, Sabratha, Ras Youssef and Abu Kamash.
The European Union (EU) has struggled to find a common policy to tackle the migration issue. Rescue operations are usually followed by disagreements between member states to determine where the people could disembark.
In 2021, a total of 31,456 migrants, including women and children, were rescued, while 509 died and 831 went missing on the central Mediterranean route.
Libya has been suffering insecurity and chaos since the fall of Moammar Gaddafi in 2011. This has made it the preferred point of departure for migrants who want to cross to European shores.
Human traffickers have benefited from the chaos in the oil-rich nation, and smuggled migrants across the country's perilous borders. Human traffickers pack people into ill-equipped rubber boats, and then embark on risky voyages through the tumultuous Mediterranean sea.
Those who have been returned are taken to detention centres rife with abuses, including forced labour, beatings, rapes, and torture. The abuse often accompanies efforts to extort money from families before they are allowed to leave Libya on traffickers' boats.
Around 12,000 migrants are currently imprisoned in 27 Libyan detention centres, according to the United Nations (UN) Secretary-General.
In October, UN-commissioned investigators said that the degree of abuse and ill-treatment of migrants in Libya could amount to crimes against humanity.