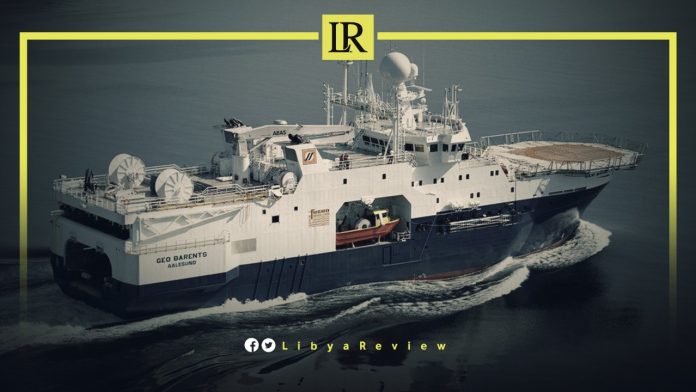 On Thursday, Humanitarian ship, Geo Barents rescued 109 migrants off the Libyan coast, Doctors Without Borders (MSF) has announced.
In a statement, MSF received an alert from the Mediterranean hotline, Alarm Phone, that a large humanitarian boat of migrants had left Libya and was in distress.
The organization said that among them were many Eritreans, and almost half were minors between the age of 15 and 17, most of whom were travelling alone. "Our teams are treating several people for mild hypothermia but all are doing well; they reported spending the night at sea after fleeing Libya," MSF added.
It noted that the MSF-run ship had rescued 87 others, including two children on Wednesday.
Accordingly, another ship, Mare Jonio, run by the Italian rescue charity Mediterranea Saving Humans, claimed it had saved around 100 people in a four-hour search and rescue operation on Tuesday night. The migrants' wooden boat had been sinking, and some people were already in the water, Mare Jonio reported.
The European Union has struggled to find a common policy to tackle the migration issue. Rescue operations are usually followed by wrangling between member states to determine where the migrants would be disembarked.
In 2021, a total of 31,456 migrants, including women and children, have been rescued, while 509 died and 831 went missing on the central Mediterranean route, according to the organization.
Libya has been suffering insecurity and chaos since the fall of its leader Muammar Gaddafi in 2011. This has made it the preferred point of departure for migrants who want to cross to European shores.
Human traffickers have benefited from the chaos in the oil-rich nation, and smuggled migrants through the country's porous borders with six nations. They pack desperate migrants into ill-equipped rubber boats, then embark on risky voyages through the perilous Mediterranean sea.
Those returned have been taken to detention centers rife with abuses, including forced labour, beatings, rapes, and torture. The abuse often accompanies efforts to extort money from families before migrants are allowed to leave Libya on traffickers' boats.
UN-commissioned investigators said in October that abuse and ill-treatment of migrants in Libya could amount to crimes against humanity.