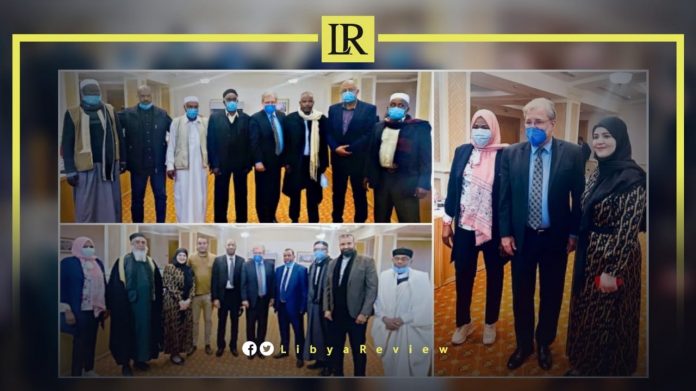 On Saturday, the United States (US) Ambassador to Libya, Richard Norland, stressed that stability in Fezzan is crucial to national reconciliation after years of conflict. He noted that local mediation initiatives are needed in order to support lasting peace in Libya.
Norland praised the dialogue initiative that was established under the auspices of the National Network of Mediators and the launch of a peace process that would solve one of the largest displacement crises in Libya.
This came during his meeting with delegations from the Tebu tribe and the people from the city of Murzuq, according to a statement by the US Embassy in Libya.
"The representatives of the Tebu tribe and the people gathered for this initiative are an example to all of Libya on how to make dialogue and reconciliation work for all of its people," Norland added.
Norland stated that, "Tebu and Ahaali representatives gathered for this initiative are an example for all of Libya on how to make dialogue and reconciliation succeed for the betterment of all of its people."
Notably, the US Department of State Regional Spokesperson, Samuel Warburg, said, that the US strongly supports the ongoing efforts of the United Nations Support Mission in Libya (UNSMIL) to promote a Libyan-led and owned process for free and fair elections.
In an interview with the Egyptian website Cairo 24, Warburg said, "while the next steps depend on the Libyan leaders, it is believed that the Libyan people have a great desire and a great possibility as well to ensure the holding of free elections."
He said it is clear that the Libyan people support the decision to hold elections and this is evidenced by the high voter registration numbers. 2.8 million people have registered to vote in Libya, and more than 2.5 million of them have obtained their voting cards.
Warburg added, "those people who are clearly ready to vote, have shown a serious commitment to the elections, and it is time to respect their will. The mechanisms for reaching solutions are in place."
He also continued by saying that, "just as the roadmap of the Libyan Political Dialogue Forum (LPDF) is still in place, all that Libya's leaders need is to show some courage as well as a commitment to the security and prosperity of the Libyan people. The US is hopeful of the steady progress of the 5+5 Joint Military Commission (JMC) as it implements its comprehensive plan of action for the withdrawal of armed groups."
Warburg renewed his country's call for all countries to abide by Security Council Resolutions No. 2570 and 2571, as well as support the immediate withdrawal of all foreign forces and mercenaries.
He stressed that the US does not have a position on any candidate, and only the Libyan people will decide who will have a role in the future of Libya.
Warburg concluded, "we and the international community continue to support the momentum that exists for holding elections that will lead to a democratically elected government that can meet the aspirations of the Libyan people."