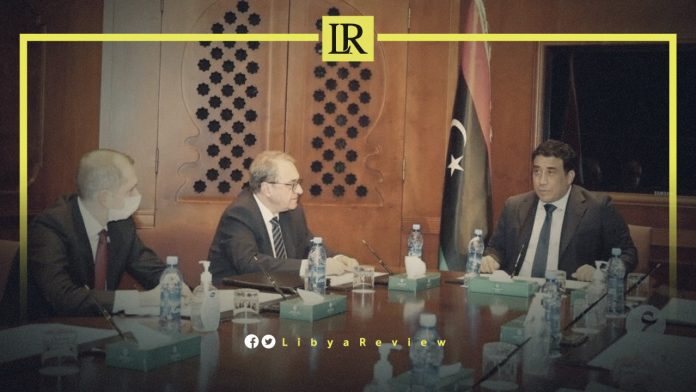 On Sunday, the Russian President's Special Representative for the Middle East and Africa, and Deputy Foreign Minister Mikhail Bogdanov reiterated his support for the Libyan Presidential Council (PC). As well as its efforts to organise a comprehensive national reconciliation process in the country.
He also voiced his support for the "convergence of views between the Libyan parties for peace, stability, and access to the long-awaited Presidential elections."
Bogdanov's remarks came during his meeting with Mohamed Al-Mnifi, the Presidential Council Head in Addis Ababa. This was on the sidelines of an African Union summit, during which they also discussed the latest political developments in Libya.
Bogdanov said the PC is a symbol of Libya's unity, and lauded the steps taken to unify state institutions, including the military establishment.
In turn, Al-Mnifi reiterated the PC's keenness to hold legal Parliamentary and Presidential elections, whose results are accepted by all parties. As well as the establishment of a comprehensive national, political, social, and economic reconciliation process.
Last week, Libya's Parliament announced that it would vote on a new Prime Minister on 8 February.
The move marks the first tangible development in the country's convoluted political scene, since a landmark Presidential election slated for December was postponed indefinitely. This was a major blow to international efforts to end a decade of chaos in the oil-rich Mediterranean nation.
The elections are part of a roadmap adopted by the UN-sponsored Libyan Political Dialogue Forum (LPDF), to ensure stability in Libya, following years of political division and insecurity. It remains unclear if the various on-again and off-again warring parties will be capable of carrying out the elections.