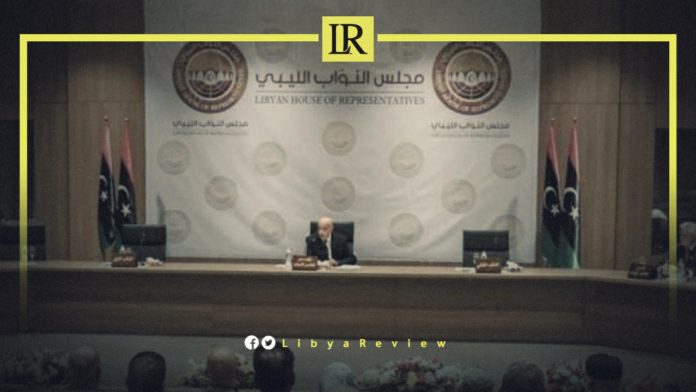 On Monday, the Libyan Parliament unanimously adopted a new political roadmap for the next stage, and will vote on choosing a new Prime Minister on Thursday.
Parliament Speaker, Ageela Saleh announced the articles of the roadmap. These stipulate that the elections shall take place within a period not exceeding 14 months.
The Parliament's Roadmap Committee will consult with the High Council of State (HCS) to present the final version of the constitutional amendment within a week. Confidence will be given to the new government next Thursday.
The Official Spokesman for the Parliament, Abdullah Blaiheg stated that the candidates for the position of Prime Minister will be heard on Monday. He noted that five candidates have been excluded.
The Interior Minister of the former Government of National Accord (GNA), Fathi Bashagha and Khaled Amer Al-Bibass are currently the only two candidates for Prime Minister.
The Roadmap Committee will submit its final report within one month of the roadmap being approved.
Earlier, Saleh stated that the Government of National Unity's (GNU) mandate has expired, and it cannot continue in office.
During a Parliamentary session on Monday, Saleh said: "We need food, medicine, and healthcare, and this is the task of the executive authority. The issue of the government is that its term has expired, and we are here today debating whether to continue or change it."
The Speaker pointed out that GNU spent 86 billion dinars, while people "did not feel that projects even amounted to 10 billion."