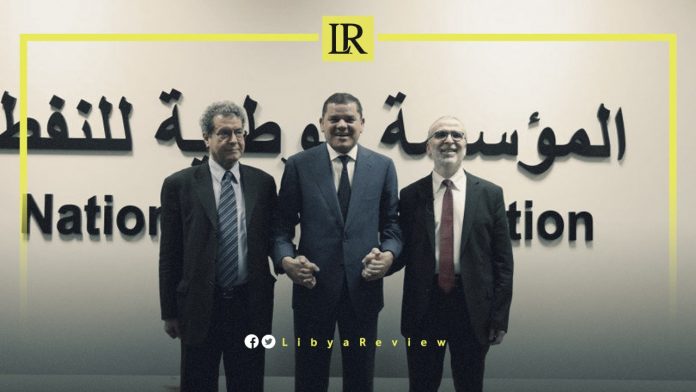 On Tuesday, Libya's Minister of Oil and Gas, Mohamed Aoun accused the Chairman of the National Oil Corporation (NOC), Mustafa Sanalla of "deliberate disruption of the wireless communications in his ministry."
Aoun made the accusation against Sanalla in a leaked letter, addressed to the outgoing Prime Minister, Abdel-Hamid Dbaiba.
In the letter, Aoun claimed that staff have been facing issues with the poor quality of wireless communications in his ministry.
This prompted Libya's oil minister to hire the service of a team from the Al-Madar telecommunications company, to investigate the root cause of the problem. The team discovered that a radio jammer located in an NOC office in the ministry was the source of disruption, Aoun alleged in the letter.
He called out Sanalla, and accused him of being responsible for the "immoral and illegal" incident.
"These actions, which amount to crimes of spying, wiretapping, and obstruction must not go unpunished," the minister said in his letter.
Both Aoun and Sanalla have had a lengthy and public dispute over control of the country's hydrocarbon industry. In October, Aoun suspended Sanalla over alleged administrative offences; a decision that was later cancelled following mediation by the PM.
In December, Libya's oil minister also accused Sanalla of wasting $3 billion dollars of public money, in favour of foreign companies.
"Since October, and based on Sanalla's instructions, the NOC's Accounting Department has written to foreign companies to keep more than $3 billion dollars, as though they were interest-free loans," he added.
The dispute escalated between two officials after Aoun took over the oil ministry. This was tasked with managing the almost sole income source of the country.
Libya's oil production is currently about 1.3 million bpd, and may increase to 1.8 million bpd in the coming year.