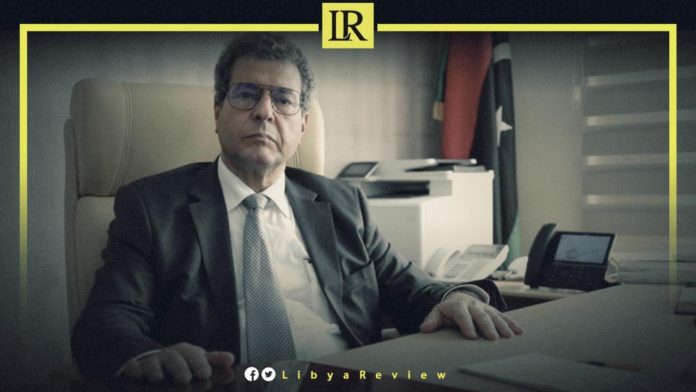 On Tuesday, Libyan Oil Minister, Mohamed Aoun stated that he wanted US oil companies to return to Libya, and help it raise output.
"I would like to personally encourage foreign companies, especially those from the U.S., to come back," Aoun said in an interview with Bloomberg.
But he added that the Libyan facilities require extensive upgrades to maintain them.
Aoun noted that Prime Minister of the Government of National Unity (GNU) Abdel-Hamid Dbaiba recently appointed a special envoy to the U.S. to encourage energy firms to invest in Libya.
Libya sits on Africa's largest oil reserves. It currently pumps around 1.3 million barrels a day, and aims to boost that to between 2 to 2.5 million within six years.
He confirmed that the return to fighting would lead leads to more paralysis in the oil sector is unlikely.
"The country is stabilizing. I don't think there will be big shutdowns," said Aoun, who is attending a conference in Italy.
"The government wants to develop the remaining potential reserves. There's still plenty of territory to explore on land, and in Libya's Mediterranean waters," he added.
Libya's been mostly marred in conflict since a 2011 uprising that toppled long-time leader Muammar Gaddafi. A truce in its civil war roughly a year ago has led to more stability and enabled officials to increase oil production from almost nothing.
Several American energy companies have operated and taken stakes in Libyan oil fields in the past, among them ConocoPhillips, Marathon Oil Corp. and Occidental Petroleum Corp. Some of them sold assets after the war began, according to Bloomberg.
The government is also trying to attract money from Europe. Prime Minister Dbaiba said in an August interview that France's TotalEnergies SE and Spain's Repsol SA have offered to invest billions of dollars. The country's National Oil Corporation (NOC) set up a London office this month to work with firms thinking of doing business in Libya.