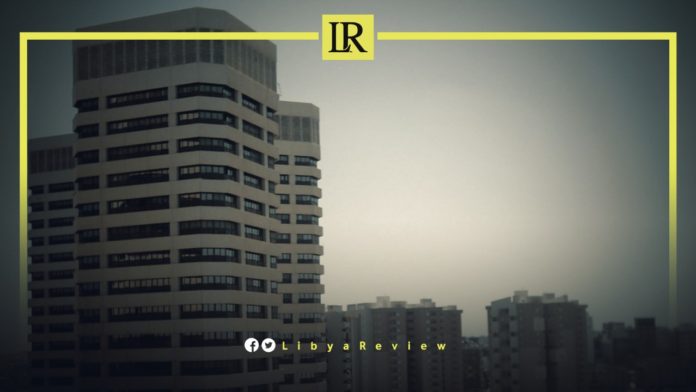 Since the 2011 overthrow of Muammar Gaddafi, a series of armed conflicts, political strife, and institutional divisions has continued to negatively impact the severely battered Libyan economy.
Numerous corruption scandals have emerged in the past decade, with Transparency International adding Libya to its list of the top ten most corrupt countries in the world.
The value of the Libyan dinar has collapsed against foreign currencies, with the US dollar currently worth 4.9 Libyan dinars in the black market. This has affected the price of basic goods, such as bread, flour, pasta, and rice. This is contrast to the 1.3 dinars during the Gaddafi regime.
One of the main suspected culprits for this is the Governor of the Central Bank of Libya (CBL), Al-Siddiq Al-Kabir. In 2014, he was dismissed from his post by the Libyan Parliament for his involvement in financial irregularities.
The division of the financial institutions, and the presence of two rival CBL's operating in the country have weakened the control of monetary and fiscal policy. As well as the supervision over banks in full. The rival banks were unable to overcome the liquidity crisis, and control the amount of cash circulating, which was estimated at 55 billion dinars, four times higher than to 2011.
The rate of oil exports has also decreased significantly, with the lowest levels recorded being 400,000 barrels per day, compared to the 1.7 million bpd in 2010. This is due to the repeated closures of oil fields, with the most notable being from 2013 to 2016, with losses of $100 billion dollars. This occurred when militia leader, Ibrahim Jadran closed the export ports in the oil crescent region.
Furthermore, in 2020 tribes in the region closed down these same ports, from January to September, resulting in losses of ten billion dinars. They had been protesting the management of oil revenues, claiming that the government was spending money on militias and mercenaries.
A 2020 report by the United Nations Economic and Social Commission for Western Asia (ESCWA), stated that the cost of the conflict in Libya since its outbreak in 2011 was about 783 billion Libyan dinars, equivalent to approximately $576 billion.