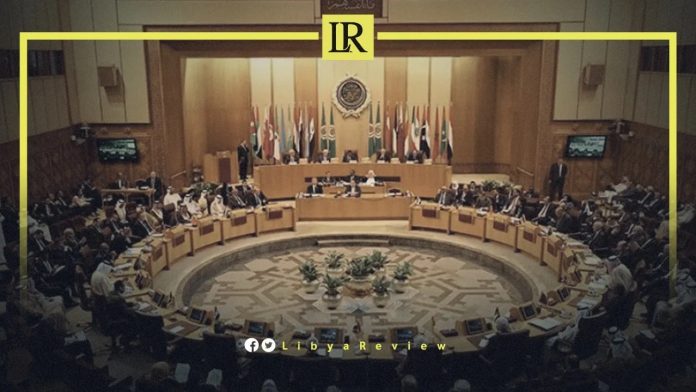 The Arab Parliament stressed the importance of withdrawing foreign forces from Libya. It reiterated the need for a purely Libyan solution to the political crisis.
The Parliament also renewed its support for Libyan legitimacy, and the steps taken by the Libyan Parliament. It added that the Libyan Parliament is the representative of Libyan legitimacy.
This came at the conclusion of its meeting with the Arab League in Cairo on Saturday. The 4th Conference of the Parliament, and the Heads of Councils and Parliaments, approved a document entitled: "A Parliamentary Vision to Achieving Security and Stability and Advancing the Current Reality."
In a press conference, the Speaker of the Arab Parliament, Adel Al-Asoumi, stressed the need to develop an Arab strategy to address foreign interference that affects the stability of countries in the region.
The document presented the vision towards various affairs, including in Palestine, Yemen, Libya, Sudan, Somalia and Lebanon. It underlined the need to curb foreign interference in the affairs of Arab countries, combat terrorism and extremist ideology, and address issues of water and nuclear security.
It also touched on issues pertaining to women and youth empowerment, education development, promotion of inter-religious as well as intercultural dialogue and investment in modern technology.
"The decline of the Arab role in resolving the crises facing the region has created a vacuum that has been exploited by terrorist and sectarian organisations, and by regional and international parties, to control the capabilities of our peoples and drag them into sectarian and ethnic conflicts," Al-Asoumi said.
He warned of the escalation of cybercrime, which he said threatened the digital economy and vital infrastructure in countries.
He noted that the Parliament "intends to organise the first parliamentary conference on protecting and enhancing cyber security in the Arab world, in partnership with a number of regional and international institutions."
The League's Secretary General, Ahmed Aboul Gheit, said that challenges facing the countries "require vigilance to plots aimed at dividing societies on sectarian, ethnic, religious or regional basis."