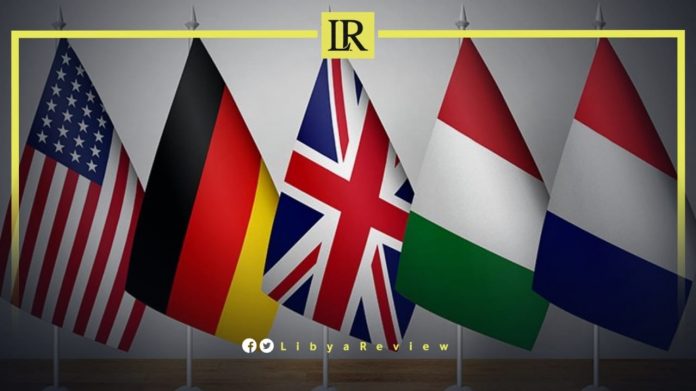 The embassies of France, Germany, Italy, the United Kingdom, and the United States urged all actors in Libya to respect the unity, integrity, and independence of the National Oil Corporation (NOC). As well as preserve its apolitical, and technical nature.
In a joint statement, the five embassies added that the NOC's continued, uninterrupted operations benefit all of Libya.
"We appreciate the NOC's commitment to improving financial transparency. We caution against acts that undermine the NOC, in line with multiple UN Security Council Resolutions, 2571 (2021), 2441 (2018), 2259 (2015), and 2146 (2014)," the statement noted.
"We underscore the need to avoid such actions that may pose a threat to the peace, security, and stability of Libya," they added.
On Wednesday, the Corporation announced that bad weather conditions are disrupting the country's oil exports.
It added that Libya oil production of crude might decrease, if these conditions last. "We don't have enough tanks to accommodate two days of production at the Zawiya oil port, and we are afraid that production will decline if bad weather continues for more than three days," the NOC said.
Notably, the NOC has demanded the Libya government provide funding for the maintenance of critical oil sector infrastructure, storage tanks, and for equipment destroyed during the various conflicts. The lack of available funding has led to the oscillation of production, and fields halting production due to leaks and other issues. This has greatly affected the country's hard currency earnings.
The National Meteorological Center warned of strong winds along the coast, extending from Al-Khums to the east of the country. These are expected to have a speed of between 25 and 30 knots, and waves exceeding 4 to 5 meters.