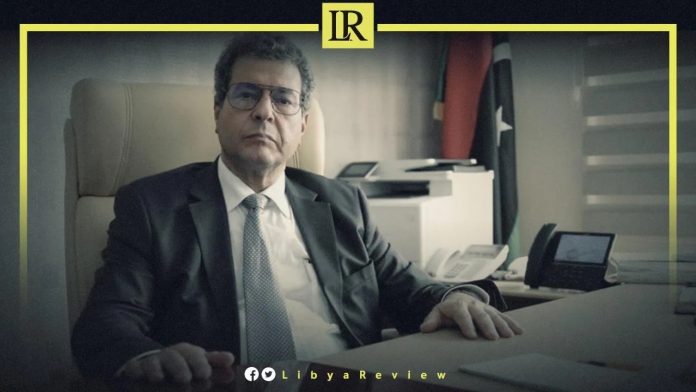 Libya's Oil and Gas Minister, Mohamed Aoun stated that Libya is trying to stay neutral in light of the recent tensions between Russia and the West.
In an interview with Bloomberg, Aoun added that Libya is not able to produce more natural gas, to supply Europe. He noted that the United States may ask other countries to increase their production of gas. "Libya does not have sufficient reserves that are commensurate with any increase in production capable of making any difference," the minister noted.
He pointed out that Libya cannot contribute much to the gas sector. "Despite the agreement with Italy to supply it with Libyan gas, the need for greater energy supplies in Libya in recent years has led to an agreement with Italian companies to reduce the quantities of exported gas, for internal use," Aoun claimed.
Aa well as adding that it may be possible to increase exports in the coming years, "gradually, but not directly today."
Aoun stressed that the solution to the current international crisis, is linked to the Russian control of European gas supplies. He pointed out that gas-producing countries will not be able to compensate for Russian gas. This is because, "they are linked to long-term contracts that cannot be changed overnight in order to supply Europe."
In response to a question about the Libyan political situation, Aoun said that the Libyan Parliament issued a decision to elect a new Prime Minister, and "we must respect their choices, priorities, beliefs, and values in any way."
The PM-designate, Fathi Bashagha has submitted his cabinet to the Parliament for a vote of confidence, due to take place on Monday. Aoun suggested that "the situation will not escalate into fighting." This is in reference to the ongoing dispute with the current PM, Abdel-Hamid Dbaiba, over the new replacement government.
In response to a question about fears of the outbreak of violence, and its impact on the export or production of oil, Aoun replied: "It should not, I think we have learned from experience that Libya's wealth comes mainly from oil and gas, so each party must respect it, and keep it away from the conflict."