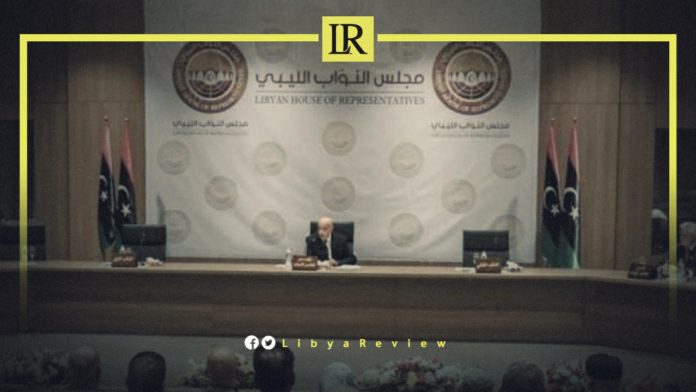 On Saturday, the Libyan Member of Parliament (MP), Asma Al-Khoja, stated that the Presidency of the House of Representatives (HoR) received the ministerial formation of Fathi Bashagha's government.
Al-Khoja added that the formation will be presented during a parliamentary session, on Monday, February 28th. She confirmed that Bashagha finished forming his new government.
In a statement to the Sputnik news agency, Al-Khoja said, "the presidency of the HoR has sent an official invitation to members of the HoR to hold a session next Monday, in Tobruk."
In response to a question about whether Bashagha had completed his consultations and the formation of his new government, she confirmed, "yes, he has finished forming his new government and has sent it to the presidency of the Libyan HoR. The government formation will be presented during the parliament session, after which the voting process will take place."
The Libyan MP pointed out that "according to the regulation, granting confidence requires an absolute majority of 50 + 1 and a quorum of 86."
Last Thursday, Libya's Prime Minister-designate, Fathi Bashagha, announced that he had completed the formation of his government, with a list being sent to lawmakers for a vote of confidence.
"The composition of the government is ready and will be transmitted to the Libyan Parliament on Thursday," Bashagha's press office said in a statement.
To form his government, he reportedly "conducted extensive consultations with all political parties, the Parliament, the High Council of State (HCS), and examined many proposals according to competence and efficiency," the statement read.
Already suffering from divisions between competing institutions in the East and West, Libya recently found itself with two rival Premiers vying for control. This comes after the country missed a crucial electoral deadline in December.
On the 10th of February, the Parliament unanimously approved the appointment of Bashagha as the new Prime Minister. He is set to replace the current Prime Minister of the Government of National Unity (GNU), Abdelhamid Al-Dbaiba.
Bashagha pledged to hold Libya's elections within 14 months. He was previously the Minister of Interior at the former Government of National Accord (GNA) and a member of the Misrata Military Council. He also fought against Moammar Gaddafi during the 2011 uprising.