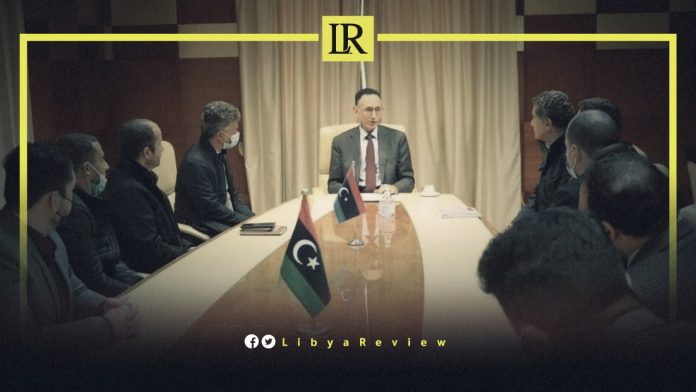 On Tuesday, Libya's Minister of Economy, Mohamed Al-Hwaij held a meeting with several Brazilian companies interested in resuming their projects in Libya.
Al-Hwaij told the consortium, that Libya government is seeking to resume work on all suspended projects.
"The government seeks to implement other projects in the fields of renewable energy, hydrocarbons, and transportation. As well as to establish free and private zones, to stimulate transit trade," the minister said.
"The Libya government plans to develop the infrastructure to support the national economy," he added.
Libya fell into chaos after a NATO-backed uprising toppled long-time leader, Muammar Gaddafi in 2011.
The North African country is seeking to rebuild, after a decade of civil war. Several international forums were launched to discuss reconstruction. It is likely that the lion's share of these projects will go to Egypt, Italy, and Turkey.
Earlier, Al-Hwaij said his ministry is looking forward to implementing the government's plan for the reconstruction and development of the oil, energy, and investment sectors.
"The government is working to activate contracts and agreements in the fields of development and reconstruction, and to implement investment projects according to current priorities," he said.
"About 70% of oil revenues should be used for development, infrastructure development, and the implementation of investment projects in order to achieve the desired goal," he concluded.
Recently, Halliburton's North Africa Director, Ahmed Helmy said that the company aspires to resume its operations in the Libyan oil sector.
Helmy held a meeting in Tripoli, with the Chairman of Libya's National Oil Corporation (NOC), Mustafa Sanalla. He stated that Halliburton will work to provide solutions and consultations to resolve all the bottlenecks facing the Libyan oil industry.