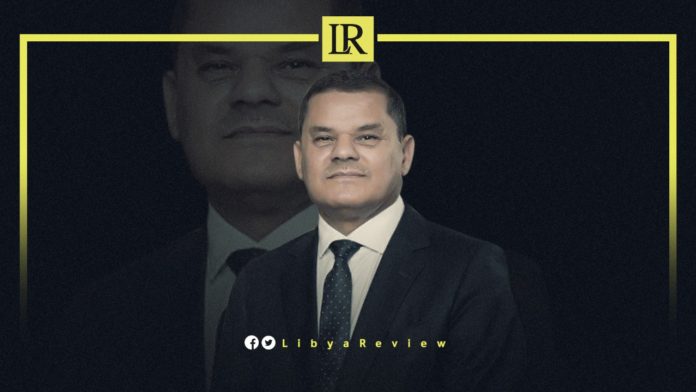 Fathi Al-Marimi, Media Adviser to the Speaker of the Libyan Parliament, claimed that the Prime Minister of the Government of National Unity (GNU), Abdel-Hamid Dbaiba will peacefully hand over power to his successor, Fathi Bashagha.
Al-Marimi ruled out any armed confrontation erupting between the two rival governments. "No one wants confrontation in Libya today, because the loser, in the end, will be the Libyans themselves. Dbaiba will hand over power to Bashagha because we are a state of law, and our institutions play a role," Al-Marimi said in a statement to Al-Arab newspaper.
He stressed that the rival parties are committed to the ceasefire agreement, reconciliation, and the consolidation of the state of institutions.
Al-Marimi indicated that Bashagha will not enter Tripoli by military force, but "by the force of law." He added that communication is underway, for Dbaiba to hand over his office smoothly.
Last week, Bashagha confirmed that he will start studying all options and measures necessary to take power in Tripoli, "by force of law." He expressed his aspiration to work fruitfully with the legislative authority.
In his speech after his government was sworn in before the Libyan Parliament, Bashagha condemned the "unjustified" escalation by some individuals following the closure of the country's airspace.
Bashagha added that his government "will work with all its might to end the transitional stage." He confirmed that the government will support the electoral process in accordance with constitutional mechanisms approved between the Parliament and the High Council of State (HCS).
The PM stressed that "there are those who wish to drag us into war and fighting, and we will not give them the opportunity. We will not shed a single drop of blood, and we will not allow them to continue tampering with the country indefinitely."
The Libyan Parliament ushered in a new transitional government for the country, headed by Bashagha. 92 of the 101 lawmakers in attendance approved the decision, in a live broadcast from the city of Tobruk.
The appointment of Bashagha last month, a former Libyan Interior Minister from the western city of Misrata, is part of a new Parliamentary roadmap. It also involves several constitutional amendments, and for elections to be held in 14 months.