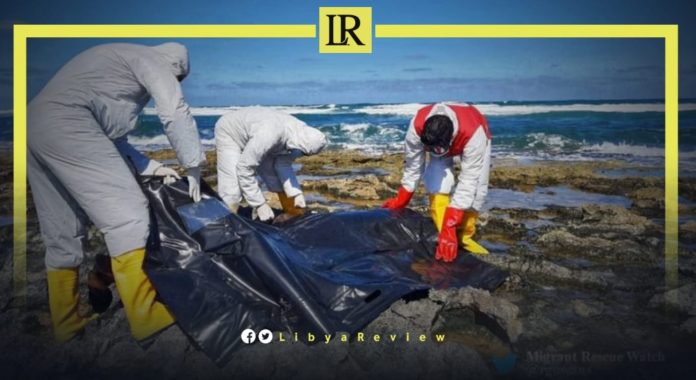 On Wednesday, the bodies of around 50 migrants washed ashore in the Libyan coastal city of Sabratha, according to the NGO, Alarm Phone.
In a statement, it said that 50 people attempted to depart Libya, when their boat sank off the city of Sabratha, on 27 February. No survivors were found, and more than a dozen bodies had washed up on the coast.
In the days following the shipwreck, members of the Libyan Red Crescent recovered seven corpses, on the beach. According to a source close to the Libyan Coast Guard, the dead were taken to the Sabratha police station.
The UN refugee agency's (UNHCR), Caroline Gluck confirmed that bodies had been found. Neither she, nor the International Organization for Migration (IOM) were able to give any further information about the shipwreck.
Meanwhile, a large container ship owned by the French company CMA CGM heading to Dunkirk, northern France, is carrying 26 migrants who had fled from Libya.
The migrants reportedly left the city of Benghazi on 3 March in a rubber boat. Two days later they contacted Alarm Phone, explaining that they were adrift in international waters. Both the Italian and Maltese Coast Guards refused Alarm Phone's requests to rescue the migrants, instead telling the NGO to contact the Libyan authorities.
On 6 March, Alarm Phone learned that the migrants had been rescued by the ship CMA CGM Rivoli.
Alarm Phone announced last week that during 2021, it had assisted 407 boats in distress in the central Mediterranean. Of these, 45 migrant boats were rescued by vessels run by civil society groups including Sea Watch, SOS Mediterranee, and Doctors Without Borders (MSF).
The official number of migrant deaths in the last year stands at about 1,550 – the number of missing is believed to be far higher. Thousands of others were intercepted by the Coast Guard and returned to Libya, or Tunisia, according to the IOM.