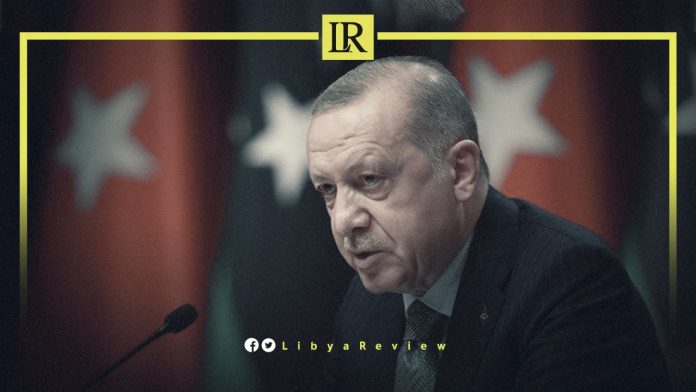 On Wednesday, Egyptian Foreign Minister, Sameh Shoukry headed the fourth meeting of an Arab committee concerned with following up on Turkish interference in Arab domestic affairs.
The committee is convening on the sidelines of the 157th session of the League Council, said the Spokesman for the Foreign Ministry, Ahmed Hafez.
The session was attended by representatives of the UAE, Bahrain, Saudi Arabia, and Iraq, in addition to the Secretary-General of the Arab League, Ahmed Aboul Gheit.
In a statement, the committee expressed its grave concern over the continued Turkish military presence in several Arab countries, especially Libya.
It also condemned the repeated violations of Security Council resolutions related to the arms embargo imposed on Libya by Turkey. As well as calling for the removal of all Turkish forces from Iraq, Libya, and Syria.
The committee stressed the need for the Turkish government to take all measures to address the financing, recruitment, and training of foreign terrorist fighters and mercenaries in the Arab world.
It also denounced any prejudice to the demographic structure in areas under the control of Turkish forces, such as northeastern Syria.
Notably, Turkey sent thousands of Syrian mercenaries to support Libya's previous Government of National Accord (GNA), to fight the Libyan National Army (LNA) led by Field Marshal Khalifa Haftar.
In 2019, the GNA and Turkey signed two agreements on military cooperation, and maritime boundaries in the Mediterranean sea. The military agreement aims at ensuring the protection of Turkey's interests in Libya, strengthening bilateral ties, and allowing Ankara's direct intervention in the country. It also allowed for Turkish troops to be sent to Libya, at the request of the government.