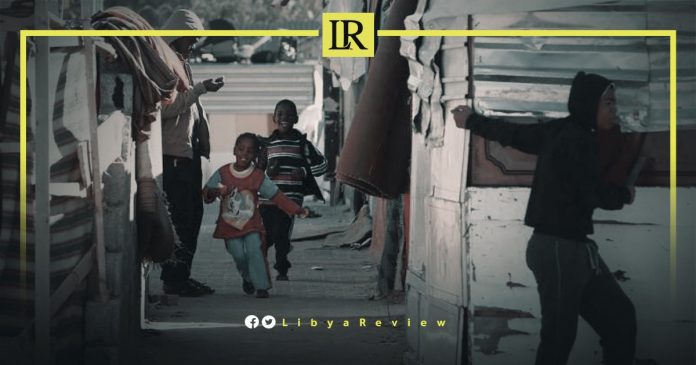 The United Nations Office for the Coordination of Humanitarian Affairs (OCHA) reported that 168,000 people are still displaced in Libya.
In a tweet, OCHA Libya added, "to ensure the voluntary, safe and sustainable return of displaced communities, there is a need for a durable solutions strategy encompassing physical, material and legal safety for both Internally Displaced Persons (IDPs) and returnees."
In a statement, OCHA explained that according to the International Organisation for Migration's (IOM), latest Displacement Tracking Matrix (DTM – Round 39), more displaced people are returning to their places of origin due to the improved security situation.
It added that following the returnee trend, the number of IDPs remaining in Libya continued to decline during this round. The total estimated number of IDPs is decreasing from 199,949 in September 2021 to 179,047 by end of November, accounting for a reduction of nearly 21,000 individuals.
The top three regions hosting IDP communities are Benghazi, Misurata and Tripoli, and approximately 79% of the IDPs live in self-paid rented accommodation. A majority of IDPs in the Benghazi region face protracted displacement as they have been displaced since 2017 or earlier from areas previously damaged by armed conflict within the municipality, OCHA noted.
"In the southern region, the number of IDPs hosted in Murzuq decreased by more than 50% from the previous round of reporting from 12,150 to 6,255 individuals."
"Although the number of returns has maintained a steady pace since October 2020, the trend is expected to slow as those still displaced face more systemic impediments to return, including personal security and social cohesion. According to the IOM, as of end of November 2021, some 661,892 individuals, representing 132,412 families, have returned, of which 98% returned to their places of origin and up to 90% live in their previous homes," the statement said.
It added that damage to public infrastructure and housing remains the main obstacles preventing the return of most families displaced in Libya. The need for a durable solutions strategy encompassing physical, material, and legal safety remains a priority for both IDPs and returnees, many of whom struggle with accessing services or sustainable livelihoods.