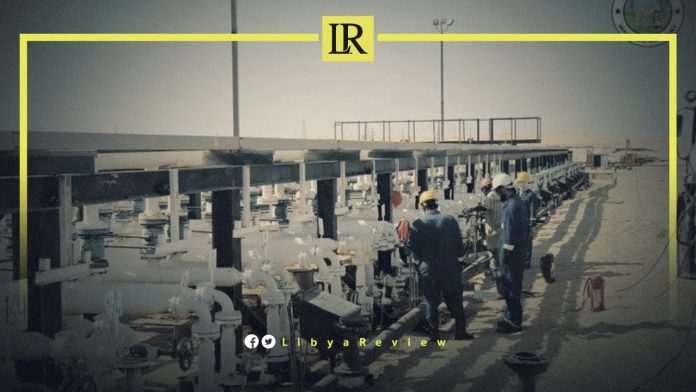 The residents of the so-called Libyan oil crescent have threatened to shut down oil ports and halt exports in protest of the United Nations Support Mission in Libya (UNSMIL) "continued support" for the government of Abdelhamid Al-Dbaiba.
In a statement, the residents warned that if UNSMIL continues to support the Government of National Unity (GNU), oil shipments will be halted.
The locals urged the world community to back and acknowledge Fathi Bashagha's new government, which was appointed by the House of Representatives (HoR).
They said that this would end the division and cease the previous government's waste of public funds.
The citizens' statement reaffirmed that the only way to resolve Libya's political problem is to hold presidential and parliamentary elections based on a constitution that ends the country's transitional period, which began in 2011.
The oil crescent, roughly 500 kilometres East of Tripoli, is home to the world's greatest oil deposits as well as three major oil shipping ports: Brega, Zueitina, Ras Lanuf, and al-Sidra.
On Friday, Libyan Oil Minister said that oil production rose to 1.233 million barrels per day (bpd), compared to 1.100 million bpd in the middle of last week.
On Wednesday, the Libyan National Oil Corporation (NOC) said that Libya's crude production recovered after opening the Rayana valves, and production exceeded 1,100 million bpd.
The NOC stated that operations are continuing to gradually return production to the prior condition before the closure of the Rayna valves, which caused the closure of the El Sharara and El Feel oil fields.
On Tuesday, the NOC said that it had lifted the state of force majeure and resumed production at the El Sharara oil field.
According to Afrigatenews, two oil engineers at El Sharara field said operations were halted on March 3rd at field after a pipeline valve was shut down.
On Sunday, the NOC announced the closure of valves pumping crude oil from the El Sharara and El Feel fields. This resulted in a loss of 330,000 bpd, and a daily loss of more than 160 million Libyan dinars.