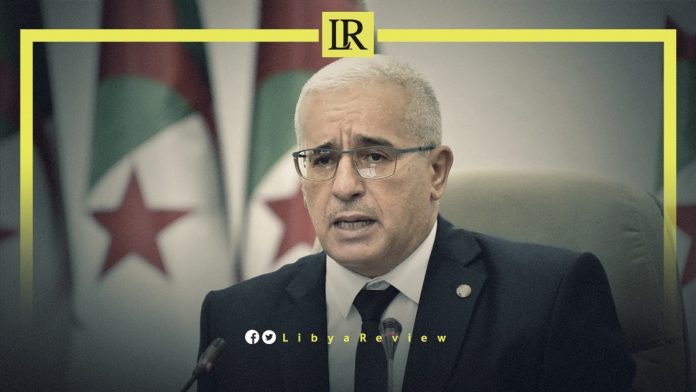 On Sunday, the Speaker of the Algeria People's National Assembly (Lower House), Brahim Boughali said that the situation in Libya, and East Africa constitute threats to international stability and peace.
This was during his address at the 47th meeting of the Executive Committee of the Parliamentary Union of Member States of the Organization of the Islamic Conference (PUIC), held in Algiers. Boughali called on all Islamic countries to "close ranks, in order to overcome the various challenges, especially with regard to the spread of extremism and terrorism."
He also renewed Algeria's commitment to supporting the efforts made by Libya to resolve the crisis through peaceful means, based on dialogue, and national reconciliation.
Boughali also stressed the importance of concerted efforts by Islamic countries to establish "the principles of tolerance, cooperation, and consultation." As well as the need for mutual respect among members to thwart any attempt to interfere in the internal affairs of all Arab and Islamic states.
The meeting was attended by representatives of Algeria, Saudi Arabia, Lebanon and Oman, Iran, Bangladesh, Malaysia, Indonesia, Cote d'Ivoire, Senegal, Mozambique, Cameroon, and Turkey.
Notably, Algeria's approach to resolving the Libyan crisis is based on urging all parties to enter into a comprehensive dialogue, under the auspices of the United Nations, the African Union, and neighbouring countries. This is to meet the aspirations of the Libyan people, foremost of which is holding Presidential and Parliamentary elections, unifying state institutions, and preserving the country's security and stability.
Libya faces a political crisis after the Parliament swore in a new government, last week. The incumbent administration has refused to cede power, amid the fallout from a failed attempt to hold national elections in December.
Each rival government has support among the armed factions based in Tripoli. The Parliament-backed Prime Minister, Fathi Bashagha has said he intends to take over in the capital this week, raising fears of clashes.