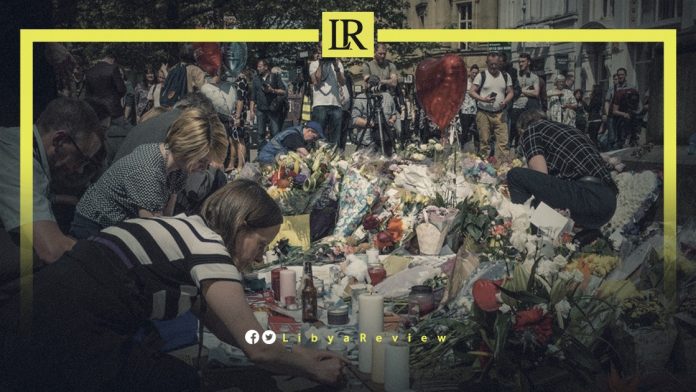 Families of the 22 people killed in the 2017 Manchester Arena bombing have told the inquiry into the atrocity there were "multiple opportunities" to prevent the attack. As well as adding that the Libyan brothers, Salman and Hashem Abedi must have been knowingly helped by others to plan and prepare the suicide attack, according to the BBC.
Pete Weatherby QC, who represents seven families, told the inquiry how Salman Abedi was not a "lone actor who emerged from nowhere to commit an atrocity".
Salman had been known to MI5 for several years before he carried out the attack, and was known to be in contact with terror suspects.
The hearing has previously been told that in the months prior to the bombing, two pieces of intelligence were received by MI5 about him. These were classified as "highly relevant" to the planned attack, but was assessed at the time to relate to non-terrorist criminality.
Lawyer Duncan Atkinson QC, representing six families said intelligence "should have been assessed and handled differently".
Weatherby said if "greater attention" had been paid to Salman, then the "numerous overt actions and communications of the plot thereafter should have been visible. The problem was that despite numerous warning signs, no one was watching."
The security service has previously admitted that it missed chances to investigate the bomber, in the months before the atrocity. This included failing to stop him at Manchester Airport, as he arrived from Libya just four days before he carried out the attack.
Weatherby said Salman may have had the bomb "switch" on him if he had been stopped at that time, and it was likely the attack would have been disrupted. The inquiry also heard claims the brothers did not act alone, and others knowingly helped, and that it was unlikely the brothers constructed the bomb, "without instruction and guidance". He suggested, "one or both received training, probably in Libya".
There were also claims about friends and associates of Salman who were used to buy chemicals for the bomb, and a car that the explosives were stored in. The lawyer said the inquiry should conclude clearly whether Abedi's friends and associates knew or probably knew of the plot.
Inquiry Chairman, John Saunders told the hearing he was "reluctant" to say in his report whether individuals were knowingly involved or not, in case it prejudiced future prosecutions.
John Cooper QC, representing the families of 12 victims, told the inquiry "the evidence showed that convicted terrorist organiser, Abdulraouf Abdallah had groomed his friend Salman into a suicide bomber and was aware of his plans to target the arena."
Abdallah denies any knowledge of or involvement in the atrocity, but Cooper claimed Abdallah's evidence to the inquiry was "cynical lies".