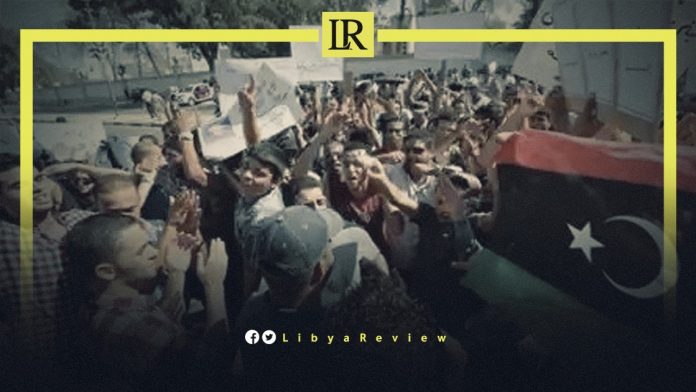 On Wednesday, Amnesty International demanded that the Libya authorities must stop the persecution of young Libyans by militiamen and security agents, under the guise of protecting "Libyan and Islamic values."
In a statement, the organisation called for upholding the right to freedom of expression. Especially after it had documented alarming videos in which detainees "confess" under apparent duress to spreading "contempt" for Islam and to communicating with foreign organisations.
It has also revealed that the Tripoli-based Internal Security Agency (ISA), has arrested at least seven young men over the past four months. This is for "peacefully exercising their right to freedom of expression, and detained them arbitrarily with little or no contact with the outside world, amid fears for their safety and wellbeing."
"Other men and women, including those named in the video 'confessions' and those who voiced their support for the seven arrested youth, have gone into hiding after being subjected to death threats and smear campaigns on social media," the statement noted.
Between December 2021 and March 2022, the ISA published videos of the seven men "confessing" to communicating with atheists, agnostics, Quranists, feminists, and secularists both online and in person. The men were forced to "confess" under coercive circumstances without the presence of lawyers.
"The ISA's release of video 'confessions' is a flagrant violation of fair trial rights including the right not to self-incriminate. This unlawful and reckless move has incited hatred against a group of Libyans daring to peacefully express their views," said Hussein Baoumi, Amnesty International's Libya researcher.
"The Libyan authorities must stop the ISA's vicious campaign against people who peacefully exercise their human rights. The ISA must end its repression and vilification of Libyan civil society and international organisations. Its crackdown, carried out in the name of culture and religion, appears to be little more than a ploy to delegitimise human rights activists and silence calls to hold militias to account. The Libyan authorities must protect activists and ensure that both national and international organisations are able to work freely and without fear of reprisals," Baoumi added.
In April 2021, Amnesty International documented the arrest of a Christian man in Tripoli by the ISA. He was accused of proselytising to Christianity.