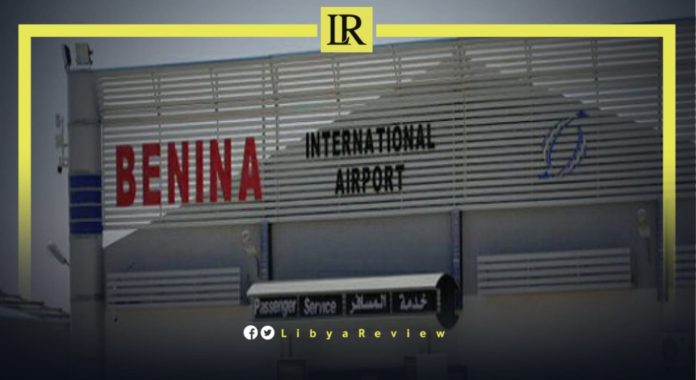 Libya's Benina International Airport in Benghazi is ready to receive flights from EgyptAir and other Arab companies, said Osama Al-Ferjani, the Director of Administrative and Financial Affairs at the airport.
Libya's official's statements came after EgyptAir said it will be operating direct flights between Cairo and the Libyan city of Benghazi on April 18th.
"We have not received anything official yet. We expect that there will be an official correspondence on Saturday," Al-Ferjani told Sputnik agency on Thursday.
He explained that Libya's Benina Airport so far only receives one Arab company, Tunisair, and the rest of the flights are operated by local Libyan companies.
The Libyan official pointed out that the passenger terminal will be opened in the middle of May. He expected that number of Arab and international companies to resume flights to Benghazi.
He highlighted that representatives of Jordanian, Egyptian and Moroccan airlines visited Benghazi to review the infrastructure, security and safety measures inside.
"So far, they have not decided on any specific dates for the resumption of flights. They have some security notes and will be addressed," Al-Ferjani concluded.
EgyptAir has said in a statement that the decision is part of its keenness to boost its presence in Africa.
EgyptAir's Chairperson, Amr Abul-Enein, said that the Egyptian carrier gives special importance to strategic points, such as Benghazi, to serve Egyptian expatriates and increase trade exchange.
A daily flight will be operated between Cairo and Benghazi via a modern Boeing 737-800 aircraft, said the statement.
Notably, Cairo International Airport received its first flight coming from Tripoli, Libya in September 2021, after a suspension that lasted seven years due to turmoil in the neighbouring country.
The Egyptian Civil Aviation Authority suspended flights between Libya and Cairo in 2014 due to the insecurity and political turbulence in Libya.
The announcement to resume flights between Egypt and Libya came during Libya's Transportation Minister, Muhammad Al-Shoubi's, participation in the 11th session of the Libyan-Egyptian Joint Higher Committee last year.