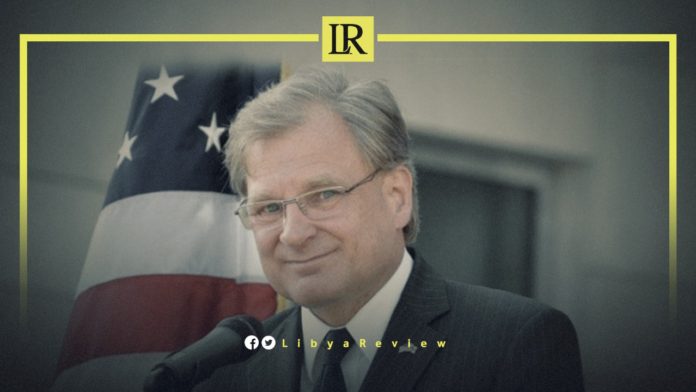 The United States Ambassador to Libya, Richard Norland confirmed that the Head of the Libyan National Oil Corporation (NOC), Mustafa Sanalla "was under great pressure" to transfer oil revenues to the Government of National Unity (GNU) in April.
In an interview with Al-Wasat TV, Norland said that the Economic Working Group (EWG) was seeking to find a mechanism to manage oil revenues, "but we were surprised that Mustafa Sanalla fell under great pressure to transfer revenues."
"We would have preferred to be slow, and not transfer until this mechanism was discussed, and to restore confidence to the Libyan people that this money would go to the right place," he added.
The Ambassador explained that this was a Libyan-led mechanism, in which the Libyan leaders participated.
"When the Economic Working Group met in Tunis on 01 April, there were representatives of the GNU, the east, the NOC and the Central Bank of Libya (CBL)," he said.
He pointed out that the meeting discussed "reaching a consensus between the Libyan parties on priorities, in terms of spending. Especially the chapter on salaries, support, investment projects, and necessary imports such as food commodities."
The EWG is affiliated to the International Follow-up Committee on Libya, and includes representatives from the European Union, Egypt, the United States, and the United Nations Support Mission in Libya (UNSMIL).
On the closure of the oil fields, Norland noted that Libya is losing $6 million dollars a day. He stressed that this is not in the interest of Libya, nor that of the global energy market. He called for the return of oil production, and for revenues to be kept in the Libyan Foreign Bank (LFB) until a suitable mechanism is established.
Last month, the GNU "Hakomitna" platform announced that the NOC transferred $8 billion in two payments to the Ministry of Finance.