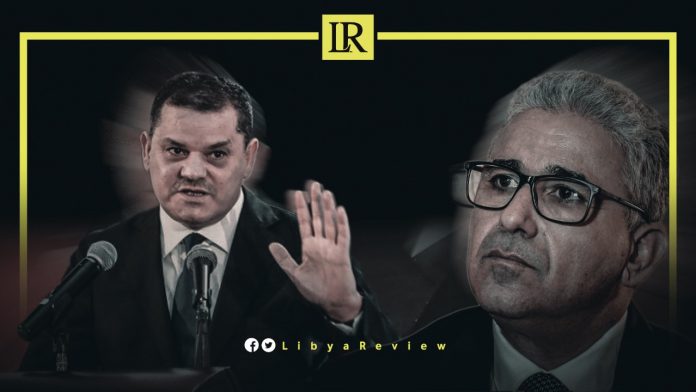 International and regional key actors condemned the violent clashes that erupted in the early hours of Tuesday, in Tripoli. This was a failed attempt by the Parliament-backed Prime Minister, Fathi Bashagha to enter the capital.
Bashagha's media office said the PM left Tripoli hours after his arrival, "to stop the bloodshed and ensure the safety and security of the people."
He had entered overnight, accompanied by allied fighters in the hope of taking over the government headquarters. He was quickly met by opposition from forces aligned with incumbent PM, Abdel-Hamid Dbaiba. This is Bashagha's second failed attempt to enter Tripoli.
The United States expressed its deep concern over the armed clashes. It urged all groups to "refrain from violence, and for political leaders to recognize that seizing or retaining power through violence will only hurt the people of Libya."
The US Embassy in Libya added that "the only viable path to legitimate leadership is by allowing Libyans to choose their leaders. The constitutional talks underway in Cairo are now more important than ever."
For its part, the UK said events overnight in Tripoli "demonstrate the urgent need for a durable political solution, that cannot and must not be achieved by force." It urged all sides to "de-escalate tensions and to engage in meaningful dialogue working towards stability and successful elections."
Meanwhile, the German Ambassador to Libya, Michael Unmacht urged all parties to "be responsible," stressing that "there is no alternative to a political solution." European Union Foreign Policy Chief, Josep Borrell stated that what is happening in Tripoli "was expected," expressing his fear of a resumption of fighting.
Neighbouring Egypt confirmed that it is following the current developments with concern, stressing the need to "maintain calm in Libya, and to preserve lives, property, and the capabilities of the Libyan people."
Cairo urged all Libyan parties to "exercise restraint and refrain from taking any steps that would inflame violence." It stressed need for dialogue, with the aim of concluding simultaneous Presidential and Parliamentary elections in Libya without delay.
UN Adviser to Libya, Stephanie Williams called for "the need to preserve calm on the ground and to protect civilians"
She urged restraint, and insisted on the absolute necessity of "refraining from provocative actions, including inflammatory rhetoric, participation in clashes, and the mobilization of forces."
"Conflict cannot be solved with violence, but with dialogue and mediation, and to this end, the good offices of the United Nations remain available to all parties who believe in helping Libya find a genuine, consensual way forward towards stability and elections," Williams added.
The Italian Embassy reported that a captain in the Libyan diplomatic police, was injured by a stray bullet during the clashes.
Italy said that Tripoli "should not be held hostage to political conflicts." It urged all actors to abide by their pledges to refrain from violence, and called for immediate and sincere efforts to hold elections through the UN-sponsored mediation underway in Cairo.