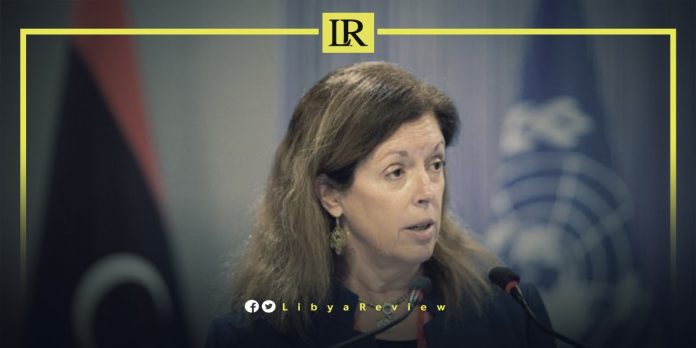 UN Adviser to Libya, Stephanie Williams called for "the need to preserve calm on the ground and to protect civilians" after violent clashes erupted in Tripoli on Tuesday morning.
The clashes took place after the Parliament-backed Prime Minister, Fathi Bashagha attempted to enter Tripoli to seat his cabinet.
Williams urged restraint, and insisted on the absolute necessity of "refraining from provocative actions, including inflammatory rhetoric, participation in clashes, and the mobilization of forces."
Bashagha's media office said the PM decided to leave Tripoli hours after his arrival to "avoid bloodshed and ensure the safety and security of the people."
"Conflict cannot be solved with violence, but with dialogue and mediation, and to this end, the good offices of the United Nations remain available to all parties who believe in helping Libya find a genuine, consensual way forward towards stability and elections," Williams added.
Bashagha entered overnight, accompanied by allied fighters in the hope of taking over the government headquarters. He was quickly met by opposition from forces aligned with incumbent PM, Abdel-Hamid Dbaiba. This is Bashagha's second failed attempt to enter Tripoli.
Libya has been mired in a political crisis since the fall of long-time leader Muammar Gaddafi's regime in 2011.
The eastern-based Libyan Parliament announced the unanimous appointment of Bashagha as the new Prime Minister on 10 February. But Dbaiba warned that the appointment of a new interim government could lead to war and chaos in the country. Dbaiba has renewed his pledge to only hand power over to an elected government.
Member of the Libyan Parliament, Issa Al-Araibi said that he and a number of his peers are in the process of sending a memorandum to the Presidency of the House, to address the Secretary-General of the United Nations, Antonio Guterres. This is to demand that he replace his Special Adviser to Libya, Stephanie Williams.
In March, Bashagha warned of the collapse of the ceasefire agreement if the outgoing government continues to refuse to hand over power to him.
"The outgoing government's continued usurpation of power and the threat of violence, threatens to unravel the ceasefire agreement, and undermine national and international efforts to hold elections," Bashagha has said.
He reiterated that his government has the ability to enter the capital Tripoli, "but prefers to enter it peacefully, and without bloodshed."