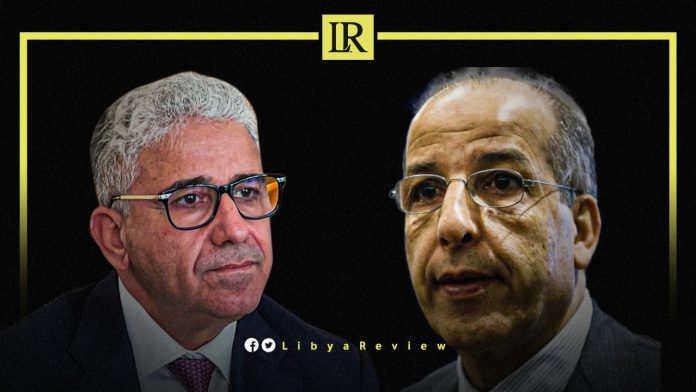 The Libyan Prime Minister-designate, Fathi Bashagha said that the mandate of the Governor of the Central Bank of Libya (CBL), Al-Siddiq Al-Kabeer has ended according to the latest political agreement.
In remarks to Al-Hadath TV, Bashagha said the agreement stipulated the change of all seven sovereign positions, including the CBL. This was with the agreement of the High Council of State (HCS), and the Libyan Parliament.
Al-Kabeer held a meeting with incumbent PM Abdel-Hamid Dbaiba on Wednesday. Bashagha said the meeting "is a signal to international financial institutions, including to the Bank of England, that there is no problem with legitimacy in the CBL."
Bashagha revealed that the Bank of England froze Libyan assets worth £3 billion pounds. "The bank will release it if Al-Kabeer proves that he has legal legitimacy," he said.
He accused the Governor of impoverishing 1.5 million Libyan citizens. This was through failed financial policies that weakened the exchange rate of the Libyan dinar against the dollar. He affirmed that the Dbaiba government had used public money to buy loyalties.
Notably, Bashagha stressed the need for the withdrawal of all mercenaries and foreign forces from Libyan territory. "All armed groups must be dismantled and integrated into state institutions prior to the Parliamentary and Presidential elections. This is so that there is no fraud by force of arms and intimidation."
The PM said that the security of neighbouring countries is part of Libya's national security, adding that, "Turkey is a friendly country and has major economic relations with Libya."
"We aspire that Libya will be a commercial link between Africa, Europe, America, and Asia, and for Libya be the center of commercial services for all continents," Bashagha concluded.