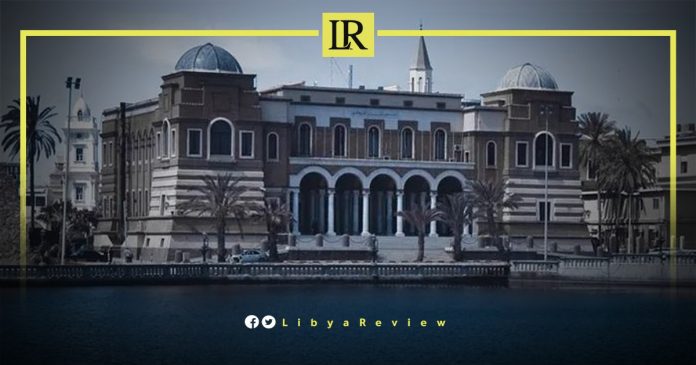 On Thursday, Libya's Central Bank (CBL) denied news being circulated online that the Bank of England has frozen £3 billion pounds worth of assets in the United Kingdom.
In a statement, an official source at the CBL confirmed that this news is "completely false."
Meanwhile, the CBL's Governor, Al Siddiq Al-Kabeer held a meeting with the Head of Libya's Presidential Council, Mohamed Al-Mnifi, and Prime Minister of the Government National Unity (GNU), Abdel-Hamid Dbaiba.
The talks reviewed the "efforts of the CBL, and its vision to achieve the highest levels of transparency."
In December, the Economic Working Group Co-Chairs emphasized the importance of a reunified CBL. This would be part of the United Nations Support Mission to Libya (UNSMIL)-facilitated political process, and stressed the benefits it will generate for the country's stability and future.
It also underscored the necessity of maintaining the unity and independence of the country's sovereign economic, and financial institutions. As well as expressing their "willingness and readiness to support reunification efforts with technical assistance."
Notably, Libya's frozen funds are under the control, either directly or indirectly, of the Tripoli-headquartered Libyan Investment Authority (LIA). It is the world's 22nd largest sovereign wealth fund, according to the Sovereign Wealth Fund Institute.
It is believed to have $67bn of frozen assets worldwide held by institutions including HSBC, Goldman Sachs, Nomura, and Societe General, leaked documents from 2011 showed.
The authority has been dogged by legal battles between representatives of Libya's competing governments in the east and west of the country.