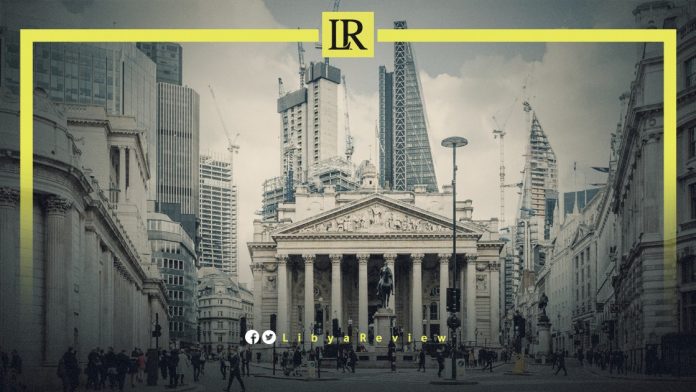 The Bank of England has frozen £3 billion pounds in assets belonging to the Central Bank of Libya (CBL) in the United Kingdom, Libya's 218 News reported on Wednesday.
The frozen funds are under the control of the Tripoli-headquartered Libyan Investment Authority (LIA), the world's 22nd largest sovereign wealth fund, according to the Sovereign Wealth Fund Institute.
It is believed to have $67bn of frozen assets worldwide held by institutions including HSBC, Goldman Sachs, Nomura, and Societe General, leaked documents from 2011 showed.
UK's claimed victims of terrorism want to claim tax or interest accrued by the funds, which have been frozen since 2011. This is based on orders of the United Nations to prevent their theft or misuse during the civil war.
In 2019, the British government appointed William Shawcross as a "special representative on UK victims of Gaddafi-sponsored IRA terrorism" with a brief to investigate the likely levels of compensation.
A UN report revealed last year that a bank in Belgium, reportedly holding more than $20bn of the frozen funds, transferred dividends and interest to accounts controlled by the LIA outside of the country.
Recently, Libya has topped the list of African countries in terms of foreign reserves, for more than half a century, according to the World Bank (WB) statistics.
In its report, the World Bank stated that Libya ranked first with more than $84 billion dollars in foreign reserves, followed by South Africa, with $75 billion. Algeria came in third place, with $56 billion.