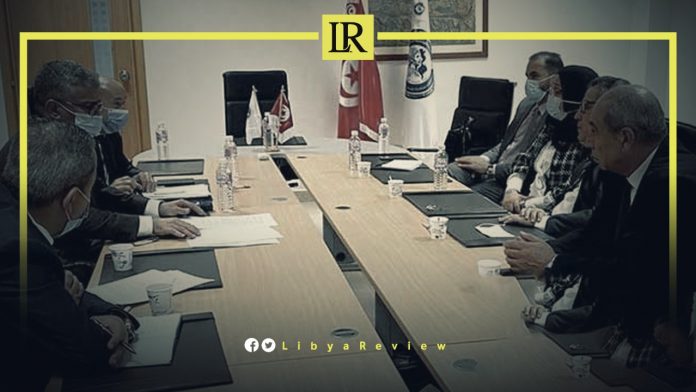 The Undersecretary of the Libyan Ministry of Interior, Mahmoud Saeed met with the Director of the Money Laundering Department of the Central Bank of Tunisia, Lotfi Hashisha in Tunis. They discussed ways to release Libya's frozen funds, being held in Tunisia.
The two parties discussed information exchanges, and cooperation to serve their bilateral interests.
In June, the Governor of the Central Bank of Tunisia, Marouane Abbasi said that Libya's frozen funds in Tunisia are estimated at between $140 and $150 million dollars.
Abbasi added during a hearing before the Administrative Reform Committee of the Tunisian Parliament that work on resolving these issues had been taken a decade ago. This includes the formation of a joint committee that would bring together representatives of the customs office, and the central banks of Tunisia and Libya.
He explained in press statements that the funds frozen since 2011 represent the largest sum, in addition to funds reserved for Libyan citizens by the customs office.
Notably, the Prime Minister of Libya's Government of National Unity (GNU), Abdel-Hamid Dbaiba issued a decision to form a committee to work on lifting restrictions on the confiscated funds, and on the properties of Libyans in Tunisia. Meanwhile, Tunisia has demanded the payment of debts owed to Tunisian clinics by Libyans. It is believed that they are seeking to barter them with those of the frozen funds.