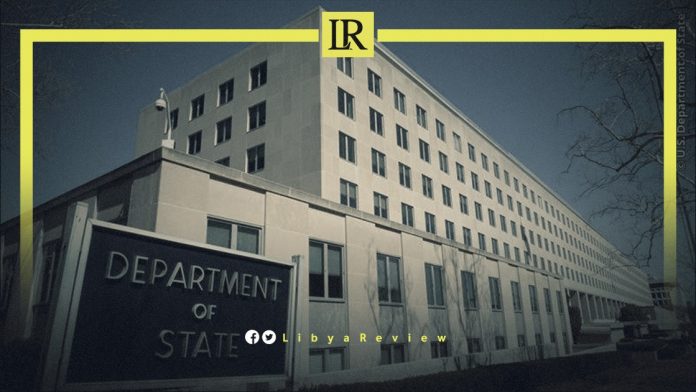 On Wednesday, the US State Department warned its citizens not to travel to several countries, including Libya, for security reasons.
In a press statement, it said that it had updated travel advisories for ten different countries, ranking Libya at the fourth level of countries at risk. It noted that the threats of crime, terrorism, civil unrest, kidnapping, and armed conflict in Libya are among the main reasons for avoiding travel to it.
Crime levels in Libya remain high, including the threat of kidnapping for ransom. Westerners, including US citizens, have been targets of these crimes.
Terrorist groups continue plotting attacks in Libya. Violent extremist activity in Libya remains high, and extremist groups have made threats against US government officials and citizens. Terrorists may attack with little or no warning, targeting tourist locations, hotels, transportation hubs, markets/shopping malls, and government facilities.
Outbreaks of violence between competing armed groups can occur with little warning and have the potential to impact US citizens. The capital, Tripoli, and other cities, such as Surman, Al-Jufra, Misrata, Ajdabiya, Benghazi, Sabha, and Dernah, have witnessed fighting among armed groups, as well as terrorist attacks.
Hotels and airports frequented by Westerners have been the targets of these attacks. Even demonstrations intended to be peaceful, can turn confrontational and escalate into violence.
Militias or armed groups sometimes detain travellers for arbitrary reasons, do not grant detainees access to a lawyer or a legal process, and do not allow detainees to inform others of their status. US citizens should carry proof of citizenship and valid immigration status at all times, but having these documents does not guarantee fair treatment.
Some international and national airports are closed, and flights out of operational airports are sporadic and may be cancelled without warning. The US government remains very concerned about the targeting of commercial transportation in Libya, and prohibits US commercial aviation operations within Libyan airspace.
The US government is unable to provide emergency or routine assistance to citizens in Libya, as the Embassy in Tripoli suspended its operations in July 2014.