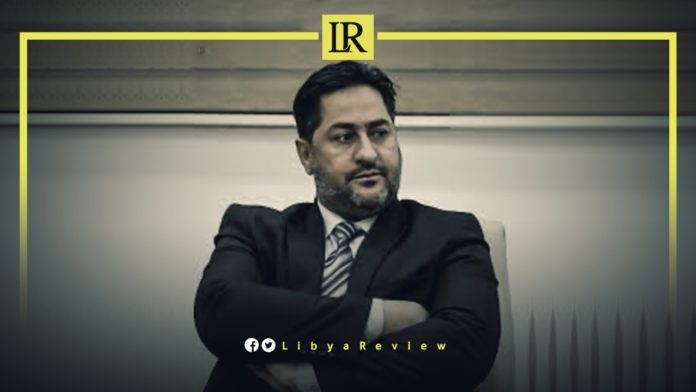 Member of the Libyan Parliament, Saeed Imgheib claimed that Turkish President, Recep Tayyip Erdogan threatened Incumbent PM, Abdel-Hamid Dbaiba, and his Chief of Staff, that Turkish military personnel would not depart Libya.
"The dwarf and despicable countries that no one respects in the world and have no weight in the international arena, desecrate our borders, our land, and our skies. They roam in our country as they like and however they want, and no one can ask them who you are and what are you doing here. Planes are landing and others are taking off, and no one knows where they came from, what they brought, what they took, or where they are headed," he said.
"Ambassadors of countries control our Central Bank and the National Oil Corporation. They loot our wealth and our money while we are watching!! Militias use them for their interests, control Tripoli and control the joints of the state, sharing contracts and credits, and the people of Tripoli are in a deep sleep. There is no opportunity for those who call out. Is there anything left of the concept of national sovereignty?? When we said that the army should control Tripoli in 2019, we were afraid of what we fell into today."
Days ago, Libyan Presidential candidate, Suleiman Al-Bayoudi said that Dbaiba is "using the elections as propaganda to achieve his goal to thwart it. "
Al-Bayoudi said that the "so-called political obstruction is in fact the reinforcement of bodies that lack legitimacy, and their search for pretexts to remain. They are not in any way concerned with the demands of the Libyans. They won't be able to fix things."
"They are looking for a way out to carry out military operations that would allow enable them to formulate an agreement, that would prolong the crisis," he added.
"The momentum in support of the elections continues, and in every way. Only Dbaiba is using the elections as propaganda to achieve his goal to thwart it. He demands Parliamentary elections only because he knows that this demand faces major challenges nationally and internationally. Thus, it allows for disruption without showing it."
He continued, "Clearly, we must either agree on a time frame for the Presidential and Parliamentary elections as soon as possible (December 2022) or the war will become a fait accompli."
"Only the Libyans have the power to change reality by intensifying and exercising peaceful means to impose Presidential and Parliamentary elections," he added.