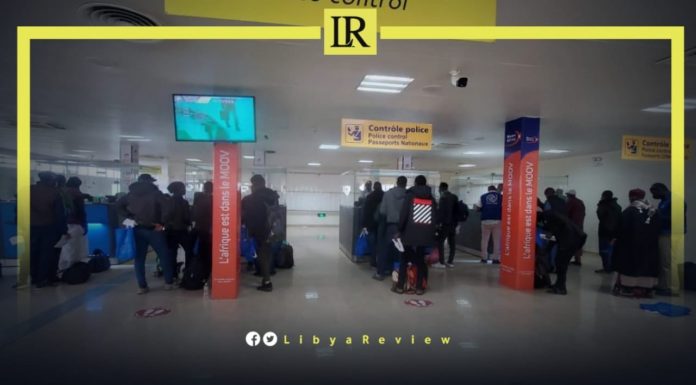 On Tuesday, the International Organization for Migration (IOM) in Chad announced that 167 Chadian migrants, including 19 women were returned from Libya on a special chartered flight.
The IOM added that the evacuation was under the Assisted Voluntary Return and Reintegration program.
Thousands of migrants, mostly Africans, use Libya to cross the Mediterranean for Europe. The UN's, High Commissioner for Refugees (UNHCR) deemed Libya unsafe for migrants, in light of its security conditions.
Kingabe Ogouzeimi de Tapol, a spokesman for the Front for Change and Concord in Chad (FACT), said that there are many Chadian rebels still present in Libya. In an interview with the Italian news agency Nova, de Tapol expressed his regret that elections were not held in Libya, where there are many Chadian rebels.
"They understand the need to return," de Tabol said, referring to Chadian militants in Libya. "In the past, we were in Libya to fight ISIS, but today we know that we must go back to our country."
Last May, Libya's Foreign Minister in the Government of National Unity (GNU), Najla Al-Mangoush said during a tour of the southern borders the Libyans "will not act as borders guards for Europe." She added, "Libya will not be a transit point for suffering and persecution against our African brothers," she noted.
The FM said in December said Libya needs to secure its southern borders, to stop illegal immigration flows into the country.
"If two of the most stable countries in the world, like France and UK, cannot control illegal immigration, how is Libya expected to control it? Libya is not a final destination for migrants, we are a transit country, and sometimes migrants come from countries that are more peaceful than ours," she stated.
Al-Mangoush stressed that Libya lacks the techniques to control its borders, explaining that it is extremely difficult to control thousands of kilometers of desert bordering Chad.