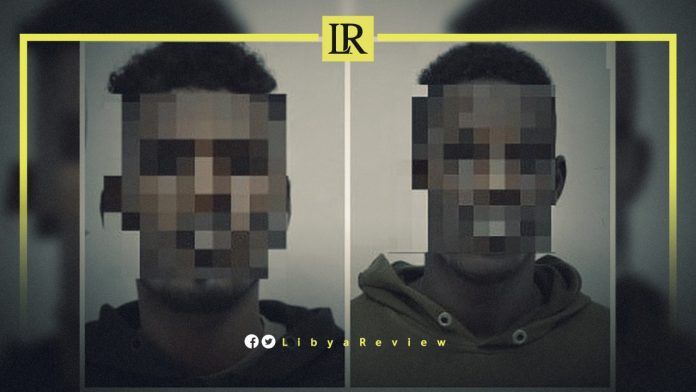 On Sunday, the Souani Criminal Investigation Department announced that it had arrested two Chadian nationals accused of killing a Libyan citizen.
"The Criminal Investigation Department arrested two Chadians pending the case of intentional murder, and possession of a weapon without a license," the department's statement read.
It added that the two defendants killed the Libyan victim with a Kalashnikov rifle. Two Kalashnikovs, and an FN rifle were found in their possession.
Libya fell into chaos in 2011 after a NATO-backed uprising, which toppled long-time Libyan leader Muammar Gaddafi. Militants in conflict-ridden neighbouring countries have moved to Libya to work as mercenaries or human traffickers.
Earlier, Kingabe Ogouzeimi de Tapol, a spokesman for the Front for Change and Concord in Chad (FACT), said that there are many Chadian rebels still present in Libya.
In an interview with the Italian news agency Nova, de Tapol expressed his regret that elections were not held in Libya, where there are many Chadian rebels.
"They understand the need to return," de Tabol said, referring to Chadian militants in Libya. "In the past, we were in Libya to fight ISIS, but today we know that we must go back to our country."
In October 2021, Sudanese Foreign Minister, Mariam Al-Sadiq Al-Mahdi confirmed the presence of Sudanese mercenaries in Libya. She stressed that the responsibility of the Sudanese government lies in ensuring that those fighters do not pose a threat to Libyan stability.
Al-Mahdi pointed out that her government has reached joint security mechanisms that enjoy broad international and neighbouring support. She noted that this was set by Libya's 5 + 5 Joint Military Committee (JMC), highlighting the existence of a plan with a clear timetable to withdraw the Sudanese fighters.
The FM explained that the JMC, and the Sudanese security services will discuss methods of returning the Sudanese mercenaries.