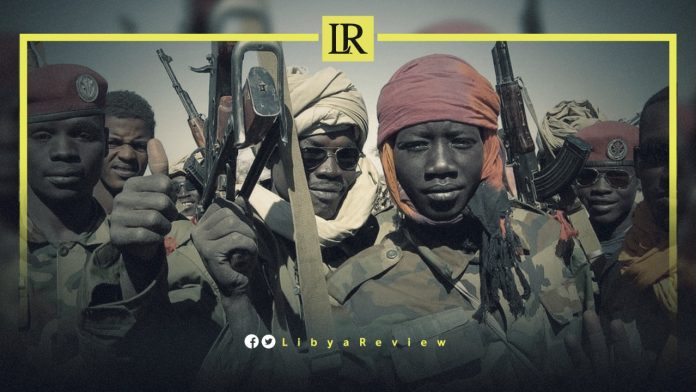 Kingabe Ogouzeimi de Tapol, a Spokesman for the Front for Change and Concord in Chad (FACT), said that many Chadian rebels are still present in Libya.
In an interview with the Italian news agency, Nova, De Tapol said that "they understand the need to return. In the past, we were in Libya to fight ISIS, but today we know that we must go back to our country."
He expressed his regret that elections were not held in Libya.
According to Nova, many Chadian rebels remain in Libya, as they are threatened by the government, and are unable to return to Chad.
De Tabol stressed that Chadian militants "are not present in Libya to support one party against another."
Last week, Egyptian President, Abdel-Fatah El-Sisi met with the head of the Transitional Military Council of Chad, Mohamed Idris Deby in Cairo. They discussed the political and security situation in Libya, and its repercussions on regional security and stability.
They agreed on the need for the political process in Libya, to include a clear mechanism for the withdrawal of all mercenaries and foreign forces from the country. They also stressed the need to ensure that weapons and military equipment belonging to mercenaries, are not smuggled into neighbouring states.
On 28 August, Deputy Head of the Libyan Presidential Council, Musa Al-Koni visited Chad, and agreed with Deby on the need to withdraw Chadian forces from Libyan territory.
Al-Koni and Deby agreed that "the continued presence of those fighters in southern Libya poses a threat and danger to the security and stability of Libya, as it is a threat to the security and stability of Chad."
The two sides called for "the necessity of activating the quadripartite security agreement that was signed between Chad, Libya, Niger, and Sudan."