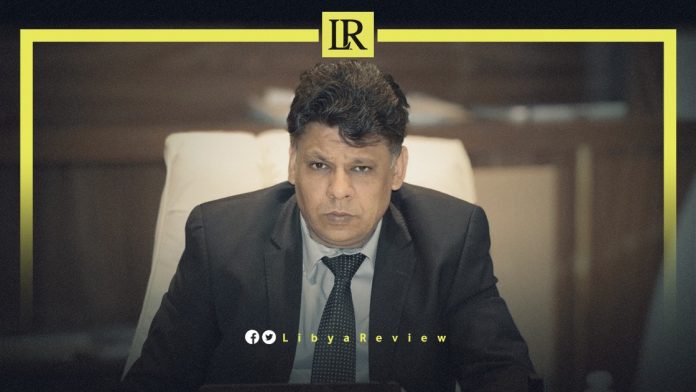 The Libyan Public Prosecuter's Office announced the formation of a security room to undertake procedures for gathering evidence regarding the incidents of the smuggling of urea fertiliser abroad. One of the Chamber's tasks is to prosecute anyone whose behavior prevented each farmer from receiving his share of fertiliser, and anyone who received his share and disposed of it in violation of the regulating legislation.
This came during a meeting of the Attorney General last Tuesday, with the Minister of Economy, the Heads of the National Oil Corporation (NOC) administration committee and the Agricultural Police Agency. It was also attended by the Fertiliser Allocation and Distribution Committee at the Ministry of Agriculture and Livestock as well as the Directors of the plant and planning departments of the Ministry.
The Chairman of the Board of Directors of the Libyan Fertiliser Company, the General Advocate of the Benghazi Court of Appeal, the Chief Prosecutor of Ajdabiya were in attendance. The Public Prosecutor is charged with investigating the crime of misuse of the job powers assigned to some of those in charge of managing the distribution of quotas for farmers from urea fertiliser.
According to a statement issued on Saturday by the Attorney General's Office, the meeting concerned the reasons for the unfair distribution of urea fertiliser to those who deserve it. It discussed how to put in place a mechanism that contributes to preventing the product from falling within the reach of smuggling networks or disposing of it through special channels that contributed to the high prices paid.
The meeting also dealt with a proposal for administrative measures as well as resetting the urea quota that is allocated to municipalities according to the actual needs of the agricultural units within their scope.
The meeting also discussed the role of the agricultural police in following up the proper distribution of urea and its actual arrival to the farmer. The meeting confirmed determining the share of the Ministry of Agriculture and Livestock from the product and determining the price of the quantity allocated to the Ministry in an agreement between the owners of the Libyan Fertiliser Company and the Ministries of Economy, Agriculture and Livestock. This takes into account the costs related to production levels on the side of the company, and promoting agricultural development that achieves food security in the country. It does this by securing the farmers' needs for the materials needed for production at reasonable prices.