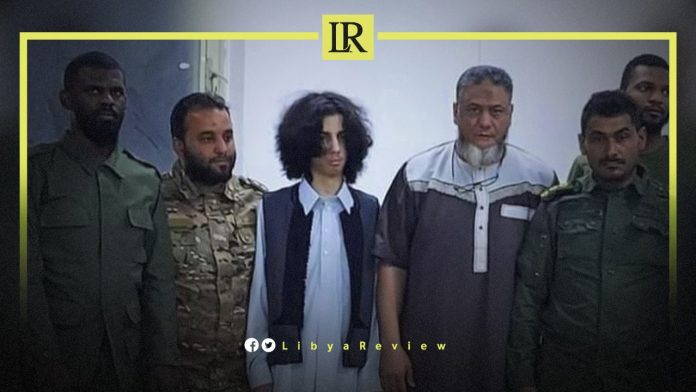 On Monday, the 676th Infantry Brigade of the Libyan National Army (LNA) freed Mustafa Al-Barkouli, who was kidnapped more than a year ago in Sebha, southern Libya.
The Director of the Moral Guidance Department of the Libyan Army, Major General Khaled Al-Mahjoub said that LNA Commander in Chief, Field Marshal Khalifa Haftar "directly ordered the launch of a military operation to release the kidnapped child, after more than a year of abduction."
He added that the kidnappers asked his family to pay a ransom. Libyan Army forces, in cooperation with a number of security bodies, were then able to successfully free him.
The 16-year-old appeared in a video on Sunday night, accompanied by the Commander of Sebha Military Zone, Major General Fawzi Al-Mansouri. He praised the efforts of the Attorney General and his office in tracking the kidnappers' phones, and providing LNA forces with the required intelligence information.
"Field Marshal Haftar summoned me, and his instructions were strict that the child must be returned to his family," said Al-Mansouri
An unknown gang kidnapped Al-Barkouli in front of his home, in the Al-Jadeed neighbourhood of Sebha city on 25 April 2021.
Many appeals were launched calling for the release of Al-Barkouli. A number of Sebha residents staged a sit-in, calling for his release.
Notably, Libya is currently facing a political crisis, after the Libyan Parliament swore in Fathi Bashagha to lead a new interim government in February. MP's argued that incumbent PM Abdel-Hamid Dbaiba's mandate expired when elections failed to take place in December.
Libya was meant to hold elections, as part of an UN-guided peace process. Political factions wrangled over their legal basis and the eligibility of controversial candidates, resulting in the polls being indefinitely postponed.