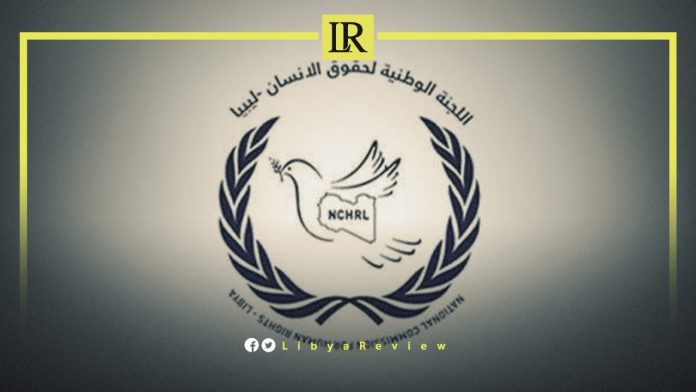 Head of the National Commission for Human Rights in Libya (NCHRL), Ahmed Hamza expressed concerns about the movements of armed convoys towards Tripoli.
Hamza said in a statement that they "cannot remain silent about the flow of armed convoys of various types of weapons to Tripoli and its suburbs."
Hamza also expressed his "deep concern about the threats to the security, safety, and lives of civilians, in a city of more than 2 million people."
He affirmed the need to "not remain silent towards those who threaten the lives of civilians, and turn cities into war zones."
Hamza stressed that "resorting to the use of violence, terrorizing civilians, and practising armed terrorism is unacceptable." He called for the "accountability of all those involved in such criminal acts."
"Libyans deserve peace and stability, even if it is fragile," he concluded
Libya Review posted a video on Twitter, showing huge movements of military convoys heading towards Tripoli, where the outgoing government is based. It is believed that these military convoys came to support Prime Minister, Abdel-Hamid Dbaiba and to consolidate his government's presence in the capital, even though it has expired.
Earlier this month, Dbaiba's rival Fathi Bashagha said his government is keen on the security of Tripoli, and the safety of its residents.
"It is time for Tripoli to be freed from the scourge of chaos and corruption," he noted.
Violent clashes erupted last month after Bashagha failed to enter the capital. His media office said the Prime Minister left Tripoli hours after his arrival, "to stop the bloodshed and ensure the safety and security of the people." He had entered overnight, accompanied by allied fighters in the hope of taking over the government headquarters. He was quickly met by opposition from forces aligned with Dbaiba.
Bashagha condemned the armed escalation carried out by militias affiliated with Dbaiba's government. He said he was surprised by the "dangerous military escalation."
He also condemned the endangerment of civilians describing it as "a crime punishable by law." He stressed that his government cannot "contribute to compromising the security of the capital, and its residents."
On 10 February, the Speaker of the Libyan Parliament, Ageela Saleh announced the unanimous appointment of Bashagha as the new Prime Minister. But Dbaiba warned that the appointment of a new interim government could lead to war and chaos in the country. He renewed his pledge to only hand power over to an elected government.