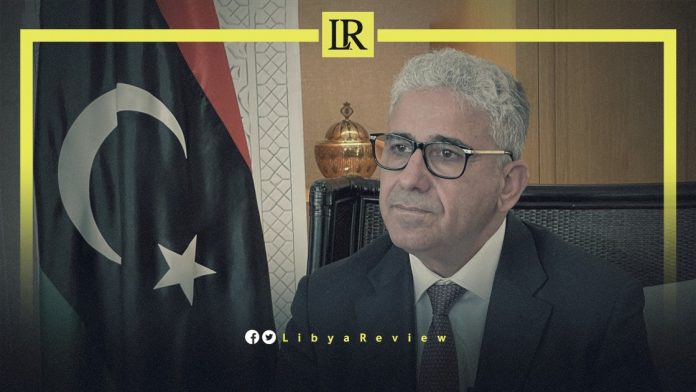 On Tuesday, the Libyan Parliament-designated Prime Minister, Fathi Bashagha arrived in London to hold several meetings with British Members of Parliament.
Bashagha said he "looks forward to discussing his roadmap with the British MP's in a full day of meetings."
A day before the visit to the House of Commons, he announced a national and comprehensive roadmap that will "steer the country to elections and beyond, following a decade of turmoil and missed opportunities."
In a statement, he said that the roadmap "comes in line with the requirements of the current stage, and responds to the aspirations of the Libyan people for a prosperous future. This is by holding comprehensive elections, and ensuring the peaceful handover of power."
The roadmap announced came under the rubric "The Roadmap to Stability and Recovery."
Bashagha said, "Libya stands today at a fateful and critical crossroads in order to ensure a better and sustainable future that our people deserve, and aspire to."
He explained that the roadmap "includes the most important steps to achieve stability, by enabling the Libyan people to exercise their legal and national rights to enjoy security and prosperity."
He indicated that the steps included three points, represented in "holding free and fair Presidential and legislative elections, working to establish peace, security, and stability, and achieving economic prosperity."
Bashagha vowed to hold free and fair elections as soon as possible. He also promised to focus on financial accountability through the General Budget Law, which was recently adopted by the Libyan Parliament for the first time in eight years.
He promised to protect the "full right of everyone to vote or run for elections, with a special focus on empowering young men and women to broadly participate in political life."
The PM highlighted the importance of maintaining the stability of oil production by ensuring the continuous flow of oil without any interruption. As well as providing the necessary funding for the National Oil Corporation (NOC), to improve its production capabilities and infrastructure.