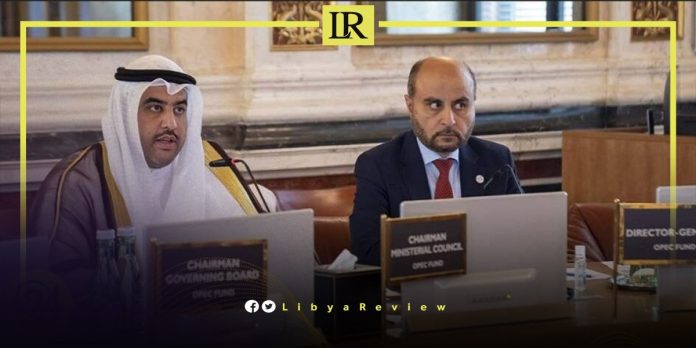 Kuwaiti Finance Minister, Abdel-Wahab Al-Rasheed announced the Presidency of the OPEC Fund for International Development (OFID) would go to Libya. This is according to the alphabetical order of member states.
This came in his speech after presiding over the 43rd meeting of OFID's ministerial council, ending Kuwait's leadership.
Al-Rasheed confirmed OFID's role during 2021 in light of the challenges of the COVID-19 pandemic. He said: "the fund continued its development operations during the past year in light of the challenges of the epidemic within the strategic framework of the fund for 2030."
He added that the fund had been able to support 47 projects worth $1.5 billion in 2021. These projects aimed to support economic resilience, provide job opportunities, and improve living conditions in beneficiary countries.
According to the statement of the Kuwaiti Ministry of Finance, several topics were discussed during the meeting, most notably: the annual report of OFID for the fiscal year 2021, and the report of the external auditor. The developments of the OFID borrowing program and developments in the payment of arrears of member states were also reviewed.
The 43rd meeting also discussed the place and date of the Ministerial Council meeting for the year 2023.
Kuwait is the third-largest contributor to OFID. It is an intergovernmental development finance institution established by the member states of the Organization of the Petroleum Exporting Countries (OPEC) in 1976.
OFID aims to enhance financial cooperation between OPEC states and other developing countries. This is by providing financial support in their quest for social and economic progress. OFID's central mission is to promote partnerships with developing countries around the world to eradicate poverty.