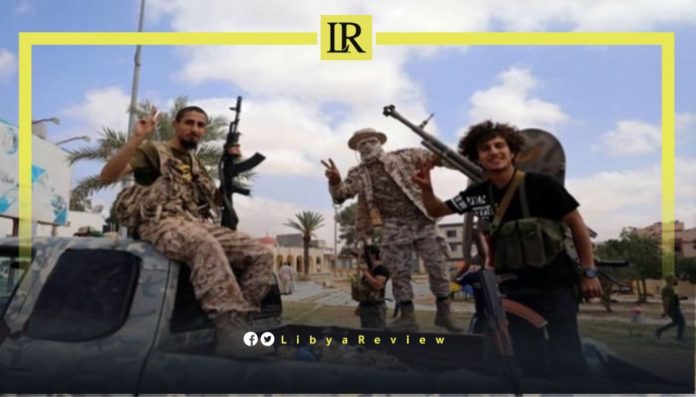 Two armed groups clashed in Tripoli late on Wednesday, killing one fighter and damaging property nearby, the Interior Ministry said on Thursday.
A young man was also killed in a traffic collision, as he fled the area along with other civilians, his friends told Reuters.
Two armed groups associated with the Presidential Council, "the Stability Support Apparatus, and the Special Deterrence Forces (RADA) exchanged gunfire in the Dahmani area in central Tripoli, causing at least two deaths and huge material damages," ministry Spokesman, Abdel Monaem Al-Arabi said. He added that an investigation into the cause of the incident had begun.
"I saw people running and cars rushing onto the opposite side of the road from fear," an eyewitness said on Thursday.
Much of Libya has for years been dominated by rival militias that vie for control of territory, while formally acting as paid elements of state security.
Heightened tensions over a political standoff between the Government of National Unity (GNU) that was installed last year, and a rival administration appointed by the Libyan Parliament have added to fears of an escalation.
Activists on social media circulated video clips showing families fleeing the violent clashes, amidst a state of chaos.
Last month, Prime Minister-designate, Fathi Bashagha attempted to seize power in Tripoli, sparking pre-dawn clashes with armed groups backing incumbent Prime Minister, Abdel-Hamid Dbaiba.
Bashagha, has argued that Dbaiba's mandate had expired when elections failed to take place in December 2021. However, Dbaiba has insisted he will only relinquish power to an elected administration.