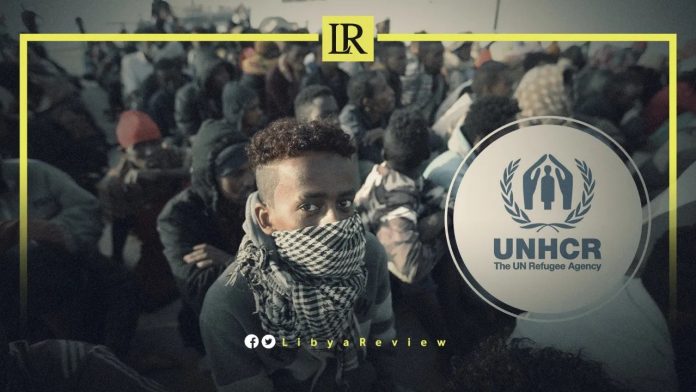 The United Nations High Commissioner for Refugees (UNHCR) said that 803,000 people in Libya need humanitarian assistance, including displaced people and refugees.
In a report, the UNHCR stated that among those in need are 168,011 internally displaced persons (IDPs), 661,892 returnees, and more than 42,000 asylum seekers and refugees registered with the UNHCR.
The United Nations (UN) body added that poverty and lack of access to livelihoods and basic services, such as health and education, are among the common challenges. The UNHCR's interventions target the most vulnerable (including shelter rehabilitation, emergency cash, food, hygiene and non-food items) while strengthening the protective environment, enhancing resilience, and contributing to solutions.
Over the past three years, the UNHCR announced the completion of 148 fast-track projects, mostly in the health, education and protection sectors across Libya, spending nearly $7.5 million on these projects.
Each project is identified in consultation with national and local authorities and the active participation of local communities.
Earlier in June, the UNHCR reported that the number of refugees and asylum seekers registered in Libya by the end of May 2022 had reached 44,203 people, while IDPs reached 16,800 people.
The UNHCR published a static showing that the amount of funding it obtained amounted to $49.5 million out of the total $70 million it needs to finance its work in Libya for 2022.
Sudanese refugees came first, followed by the Syrians, then of Eritreans, Palestinians, Ethiopians, Somalis, Iraqis, and Yemenis.
Benghazi, Tripoli, and Misrata host the largest number of refugees, followed by cities of Sirte, Al-Marqab, Murzuq, Ajdabiya and Ubari.