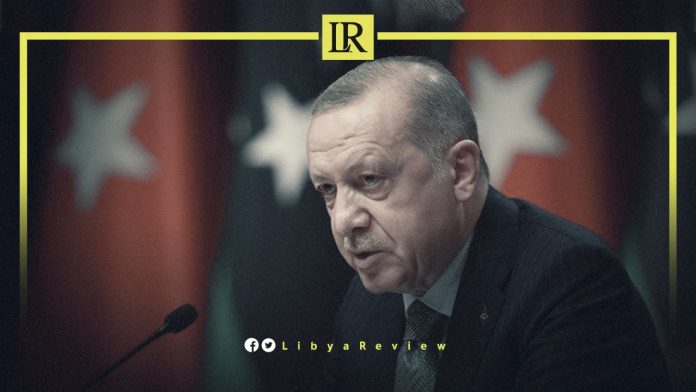 United Nations (UN) investigators confirmed that the Turkish government is continuing to violate UN sanctions by transferring military equipment and providing lethal training to Libyan factions, the Nordic Monitor news website reported.
The UN also pointed out that an air bridge set up by the Turkish Air Force between Turkey and Libya to help the Government of National Unity (GNU) is also considered a violation. At least 33 flights by a Turkish Air Force-operated Airbus A400M delivered an estimated 1,221 tons of cargo from May 2021 to March 2022 even though flights by Turkish military cargo aircraft into Libya declined by 62% compared to the previous period.
The UN assessed that most of the military training provided by Turkey to the GNU's affiliated forces falls under the sanctions regime and thus violated UN resolution 1970 (2011), according to a report submitted to the Security Council on May 24th, 2022.
It said the only exemption would be for some types of training such as ordnance disposal that may be classified under humanitarian training. However, combat training, special forces training and sniper training are barred by the UN Security Council, the report underlined.
According to a Turkish Ministry of Defence statement on November 30th, 2021 the Turkish army had completed the training of 6,799 Libyan soldiers, with 974 still in training. The UN investigators asked Turkey in a letter to provide details on the military training of Libyan troops, however in February 2022 Turkey declined to provide specifics on that.
Notably, the UN Panel of Experts on Libya reported that the Turkish government has continued its practice of deploying Syrian fighters to Libya, according to Nordic Monitor.
The report, presented by the experts on the 27th of May 2022, pointed to "the continuous presence of Turkish-backed Syrian fighters in GNU-affiliated military camps in Tripoli."
It added that there had been back-and-forth transfer operations of Syrian fighters from Libya, with those with expired contracts replaced by new groups.
The UN investigators found that Alaa Al-Junaid, the commander of the Hamza division of the Turkish-backed Syrian National Army (SNA), visited members of his forces at the Tekbali camp in Tripoli on the 19th of May, 2021. The visit was publicised in a YouTube video.
The UN experts considered Turkey's deployment of Syrian fighters, as an act that "threatens the peace, stability, and security of the country." As well as obstructing or undermining the successful completion of its political transition.
Last year, Turkish Defence Minister, Hulusi Akar, stated that the Turkish soldiers and Syrian fighters in Libya would remain to preserve Ankara's interests.
The Libyan rivals signed a ceasefire agreement in October 2020. The ceasefire agreement also demands the withdrawal of all mercenaries and foreign fighters from the country. However, the director of the Syrian Observatory for Human Rights (SOHR), Rami Abdel-Rahman, said earlier that about 7,000 Syrian mercenaries are still present in Libya.