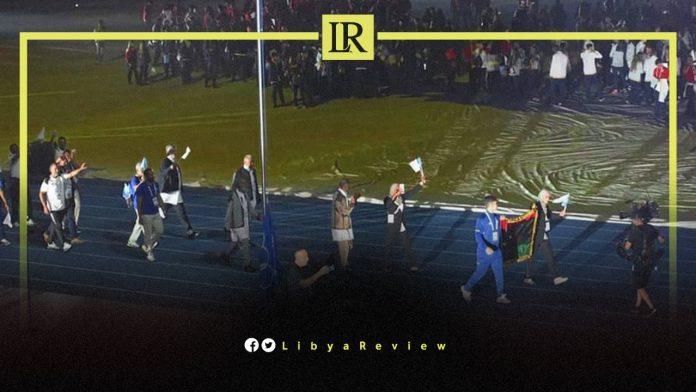 The 19th Mediterranean Games kicked off in the Algerian city of Oran on Saturday. 34 Libyan athletes will take part in 15 sporting events.
More than 3,600 athletes representing 26 Mediterranean countries will participate in the tournament, including three countries from Asia, five countries from Africa, and eighteen countries from Europe.
Libya will be participating in; petanque, boxing, karate, swimming, tennis, table tennis, archery, sailing, cycling, judo, archery, athletics, weightlifting, fencing, and Taekwondo. It has won 16 medals since the launch of the Games in 1951. The North-African country received 13 bronze, 1 silver, and 2 gold medals.
Libyan boxer, Ibrahim Al-Sahili defeated his Syrian rival, Abdelhadi Naqash by knockout. While Asim Doku was defeated by his Egyptian rival, Ali Abdullah, 30 to 27 in points.
The Libyan national football team duo, Rashid Souissi and Mahmoud Issa, qualified for the semi-finals of the Petanque. They defeated the Turkish national team of Murad Alan and Ahmed Amin, with a result (12/9), and also beat Algeria (12/8).
In table tennis, the Libyan duo Habib Al-Ajabi and Hussein Al-Ramali lost their first match against Egypt (0 / 3).
Notably, the Mediterranean Games were launched for the first time in Alexandria, Egypt in 1951. They are held every four years for countries bordering the Mediterranean.