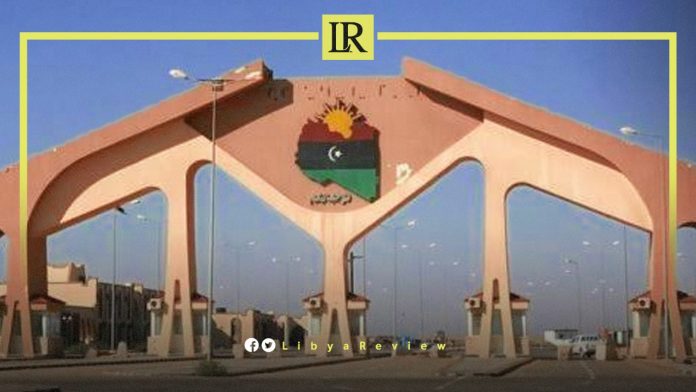 Libyan Prime Minister-designate, Fathi Bashagha formed a committee to examine the conditions of the Imsaad border crossing with Egypt. This is to determine its needs, and the reasons for its shortcomings in the level of services provided.
According to Resolution No. 11 of 2022, the Libyan committee is authorized to communicate directly with the competent authorities in Egypt. It is assigned to prepare a joint action plan between Libya and Egypt, "to achieve the highest level of services for travellers through the Imsaad border crossing."
According to the decision, the Libyan committee will submit its report and recommendations to the Presidency of the Cabinet of Ministers. In order to take the necessary measures and decisions according to its jurisdiction.
The committee is chaired by Deputy Prime Minister Ali Al-Qatrani, alongside the Ministers of Foreign Affairs and Interior, and the Minister of State for Prime Minister and Cabinet Affairs.
Last Wednesday, Egypt denied "fake remarks" attributed to the Head of the Egyptian diplomatic mission in Libya. This was during his meeting with the Undersecretary of the Libyan Foreign Ministry according to a statement by Ahmed Hafez, the Spokesman for the Egyptian Foreign Ministry.
Hafez asserted that the Egyptian government is "providing all care and support to Libyans in their second country Egypt, in light of brotherly and historical relations binding the two nations and peoples."
"The Joint Egyptian-Libyan Consular Committee was scheduled to convene on 24 May in Cairo to probe all consular issues with special focus on conditions of the communities of the two countries, and remove any obstacles facing them," he said. However, the committee meeting was delayed at the request of the Libyan side.
"Egypt will go ahead with its efforts to support and help Libyans to restore security and stability, and hold Presidential and Parliamentary elections as soon as possible," he added.