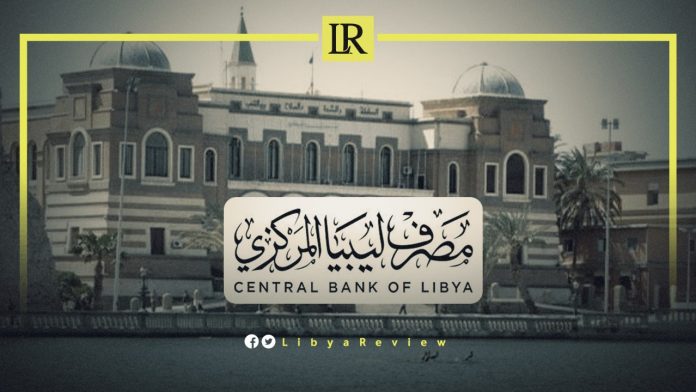 The financial deficit in Libya has reached more than 11 billion Libyan dinars during the first quarter of 2022, according to the Central Bank of Libya (CBL).
The CBL data showed that actual revenue amounted to 3.4 billion Libyan dinars, compared to expenditures of 14.7 billion. This resulted in a financial deficit of about 11.3 billion dinars.
(One dollar equals 4.48 Libyan dinars).
The CBL confirmed that foreign exchange uses during the first quarter of the year amounted to $5 billion. This includes $2.7 billion to cover documentary credits, $1.8 billion that includes personal purposes and hospitalization, and $526 million in public sector transfers.
However, the data did not include the country's oil revenues, which are in the billions of dollars.
Since the 1960's, the oil sector has dominated various economic activities. It became the main source of national income in the country, providing about 95% of financial revenues, according to government data.
Before 2013, oil revenues ranged between $40 billion and $45 billion annually, according to previous World Bank reports.
Libya currently produces 1.3 million barrels per day, according to Oil Minister, Mohamed Aoun.
In January, Libya's National Oil Corporation (NOC) announced that the country's revenues from oil and gas exports reached more than $21.5 billion in 2021, the highest level in five years.
The state-run NOC said that the total net revenue for oil and gas exports last year amounted to $21.5 billion dollars, as well as €30 million euros in non-dollar sales. It added that the record levels were achieved in November and December, raising a combined $4.3 billion in the two last months of 2021.
Notably, the Libyan Parliament has sharply criticized the outgoing Government of National Unity's (GNU) disbursement of funds.
The Parliament said that the government was not dealing transparently, with the announcement of these expenses. A number of MP's have accused Prime Minister, Abdel-Hamid Dbaiba of spending state funds to finance his election campaign.