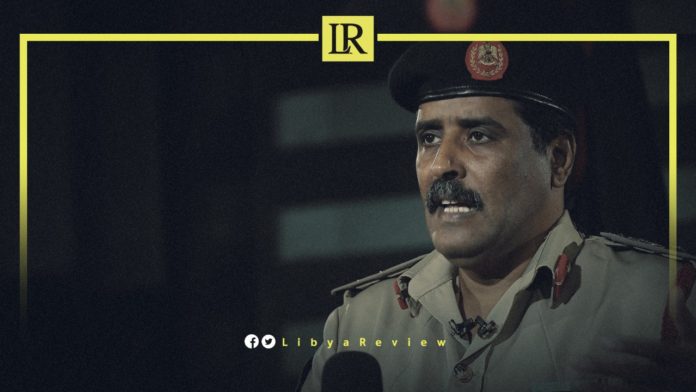 The General Command of the Libyan National Army (LNA) stated that it is following the popular protests, which express legitimate demands, in light of the exacerbation of the Libyan crisis, the closing of the horizon and the low standard of services and living for the citizen.
In a statement, the LNA General Command urged the Libyan people not to prejudice public and private facilities. It stressed that the armed forces would not fail the people, and would not leave them vulnerable to blackmail and tampering.
The army confirmed its promise to protect the Libyan people when they chose their map of salvation and transit towards a future of stability, peace and prosperity.
The General Command called on the Libyan people, to organise their legitimate demonstration, for an organised peaceful civil movement, to lay out a roadmap for the future and to move towards building a civil state with their free will.
The statement affirmed that the General Command will take the necessary measures to preserve the independence of the Libyan decision if any party tries to unilaterally determine the future of Libyans.
The General Command explained its full support for the popular will and its support for the citizens' demands. It added that this comes out of its role in protecting the country's national security.
Notably, The Director of the Moral Guidance Department at the Libyan National Army (LNA), Major General Khaled Al-Mahjoub, said that the armed forces secured the city of Murzuq and are ready to receive its people after three years of their displacement.
Al-Mahjoub added that securing the city resulted from hard work and the follow-up of the situation in the city by the Commander in Chief, Field Marshal Khalifa Haftar. It was implemented in coordination with the Sheikhs and dignitaries who welcome the role of the armed forces.