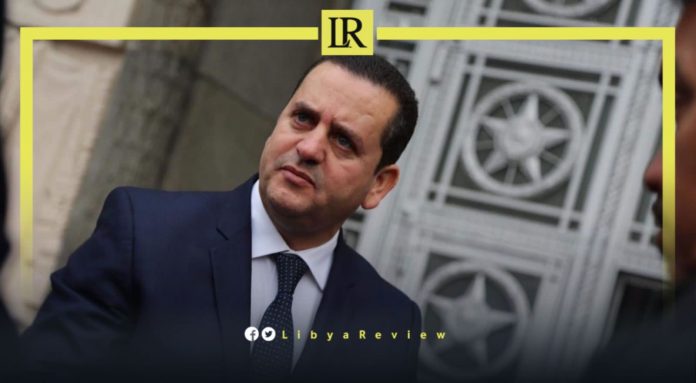 In an exclusive interview with Libya Review, Libya's former Foreign Minister, Abdel-Hadi Al-Hwaij, talked about investments as well as opportunities, challenges and obstacles in Libya.
He said that China is one of the countries to have large-scale investments in many countries around the world, noting that it is the second largest investor in Africa.
He added that Libya and China enjoy historic friendly ties, as there is no colonial or hostile history with China.
The former top diplomat added that China is one of the countries to have the courage to revitalise several Libyan cities that have regained security and stability after the departure of armed groups and regaining control of weapons.
He believed that now, especially in the eastern region, there are many projects that the Chinese companies have already started. Although a shy start, there is a new dynamic connected to the stability and security.
The former Minister noted that the armed forces, security forces and judicial authorities are present on the ground, adding that the service sector is also functioning to a large extent.
"Whoever visits Benghazi will find that everyday there are new workshops, constructions, roads and projects," Al-Hwaij said.
He stressed that the door is open, not only to the Chinese companies, but also to all neighbouring countries in order to take part in the upcoming investment opportunities.
He called on them not to be afraid to invest and work in Libya.
The former Foreign Minister pointed out that all private and public Chinese companies are welcome and all doors are open to the Chinese, Russian, American, French, Italian, Tunisian Egyptian, Algerian and Moroccan companies.
He noted that these partnerships are welcome and necessary, as it creates new economic dynamic and abundance.
The Minister also invited Chinese companies and neighbouring countries to pump further investments in eastern and southern cities that enjoy stability and security and are free of gun chaos and outlaws.
He called on the Government of National Unity (GNU) to hand over power to the new government formed by Libyans and led by Fathi Bashagha, for the sake of ensuring a peaceful power transfer and creating a safe future for coming generations.
Regarding the tensions between China and Taiwan, he said that the country should adopt positive neutrality.
"We don't support wars or conflicts. We must stand with peaceful conflict resolutions," he noted. What is known as "key technology" does not exist in today's economies. All economies have become complementary, he added.
He said that the world is now connected, and if another war broke out, it would directly affect the Arab, African, and North African states.
Full Interview: